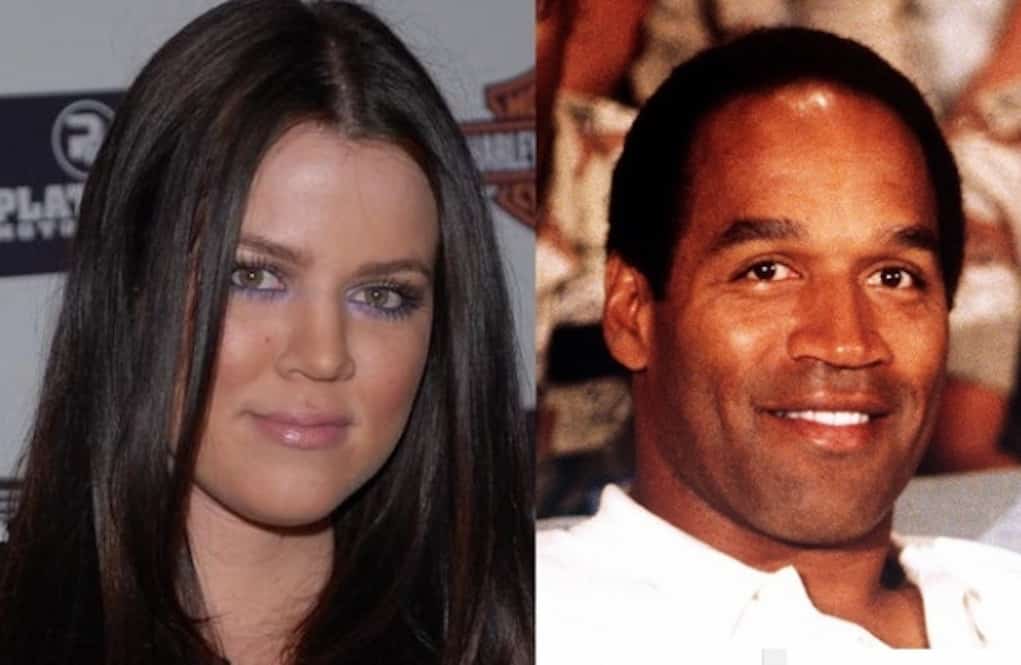 Everyone has always suspected Khloe Kardashian is not the biological daughter of Robert Kardashian, and Khloe has even discussed who her true daddy may be on an episode of Keeping Up With the Kardashians.
Kris Jenner admitted to having an affair when she was married to Robert, but she has never admitted to hooking up with their family friend, OJ Simpson. Either way, Khloe must have noticed the resemblance between herself and OJ, because she allegedly asked the former football player to take a paternity test!
In a new documentary called, Kardashian: The Man Who Saved OJ Simpson, OJ's former prison guard, Jeffrey Felix, makes the shocking allegations.
"In the prison, the phone calls have to be made out by OJ, so he would call at least once a week. That was his way of keeping up with the Kardashians. It was one of those conversations which involved her paternity. She was very upset and OJ was trying to calm her down. One day I could hear Khloe screaming in the phone. [OJ] said she was upset because she wanted him to take a paternity test, because the media is all over him, to see if OJ is her actual dad – and OJ told her 'no.'"
When Felix asked OJ why he refused to take the test, he allegedly replied, "It's a family matter, it's none of the public's business."
Do you believe the prison guard?