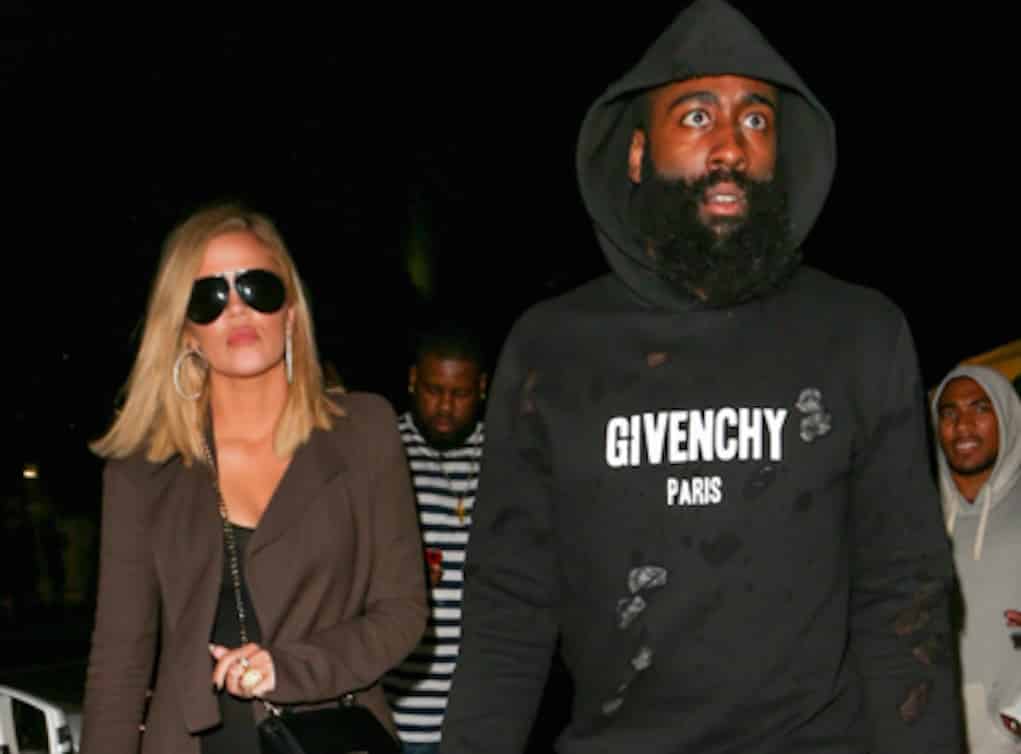 If you were wondering what happened between Khloe Kardashian and her latest boo of the month, James Harden, Khloe finally confirms he was cheating on her during their long distance relationship.
On an episode of Kocktails With Khloe, the "ugly sister" spoke on how Harden "begged her" to be in a committed relationship. She kept declining, and pretty much gave him a free pass to do whatever he wanted when they were apart.
"I've always said, it's long distance we don't need to be monogamous. There's a lot of shit going on in both of our lives. You live in Houston, I live in LA. Like, let's see each other when we see each other. What girl says that? Why would you say, 'Ok, that's great.' No, instead forcing a relationship by 'let's be committed, let's be committed.' He wanted that. I wanted that but I wanted to be realistic. You know what it's unfair, I'm working so much, you're in Houston, we don't need to be committed," ~ Khloe Kardashian
After a lot of begging and pleading, Khloe finally gave in because she thought Harden was "in it for the long haul" LOL!
Soon after, she caught him cheating!
"He wanted to be committed. Then, wasn't committed… and I got the receipts to prove it," ~ Khloe Kardashian
Hmmm, how soon before Kris Jenner leaks those "receipts" to get back at Harden for dogging Khloe out?