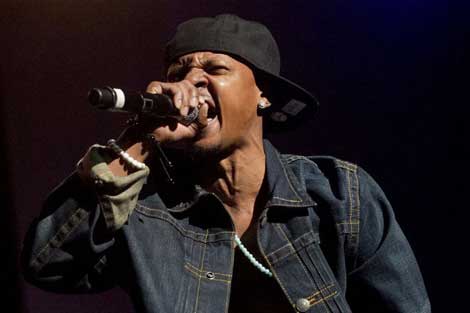 ~R.I.P. Chris Kelly~
We've got some very sad news. Rapper Chris "Mac Daddy" Kelly died Wednesday afternoon, after being found "unresponsive" inside of his Atlanta home.
Details surrounding the Kris Kross lyricist's death remain unanswered at this time, but we can tell you the 1992 "Jump" sensation is reported to have been dealing with depression and drug addiction for several years.
Jacky Jasper and the HSK staff send our deepest condolences to the family and friends of Chris Kelly.
Here's what's being reported:
"Kelly was found unresponsive and transported to Atlanta Medical Center, where he was pronounced dead. The cause of death was not immediately known. An autopsy is planned for Thursday morning."
Here's what an insider had to say:
"Kelly did a lot of drugs. He was very depressed. Jermaine Dupri not only robbed Kelly and Smith, he also molested them when they were kids."
Did Ruffhouse Records founder Joe "The Butcher" Nicolo once tell me that Jermaine Dupri molested the Kris Kross youngsters. Of course. I would tell you to ask Roger Troutman, but he's dead.
—
Jacky Jasper, HSK CEO