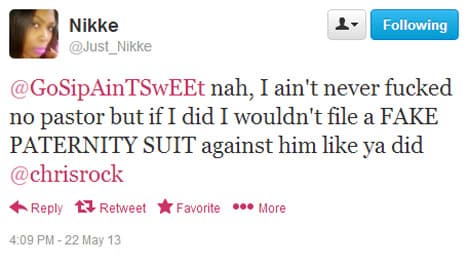 The Heat Is On?
HSK Exclusive – It's been about two-months since HSK revealed suspicions of Kali Bowyer and Pilar Sanders recruiting Fred Hammonds' ex-girlfriend to scheme on Deion Sanders. Now, that woman has confirmed exactly what was being suspected. Nikke Sanni has surfaced to tell HSK Kali Bowyer used her as a tool in a blatant lie.
You may recall Sanni previously claimed Hammond invited Bishop TD Jakes and Deion Sanders to his home – so the pair could advise the NFL legend on how to hide his money from Pilar Sanders, during the messy divorce proceedings. That's before Hammond announced that never happened. Now, Sanni says the whole story was concocted by Kali Bowyer in order to help Pilar, Sanni's longtime friend.
"You gotta help me help your friend Pilar. I need for you do say exactly what I tell you when I call the website cherryontop.com" ~Kali Boywer, according to Nikke Sanni
According to Nikke Sanni, during her telephone interview with the website CherryOnTop.com, Kali Bowyer was texting her what to say.
Here's what Nikke Sanni had to say:
"Kali used me because she knows I would have done almost anything to help my friend Pilar. Fred Hammond is a good man and when I saw what Kali did to him and TD Jakes, I wanted to hurt her. I don't know Deion so why would I say stuff about him? I recognized Kali was using me and Pilar's situation to keep her name in the press."
Is Kali Bowyer currently homeless — living in an Atlanta motel room with her son — because she was recently evicted from her Los Angeles apartment? Of course. Don't believe me.. Ask Nikke Sanni.