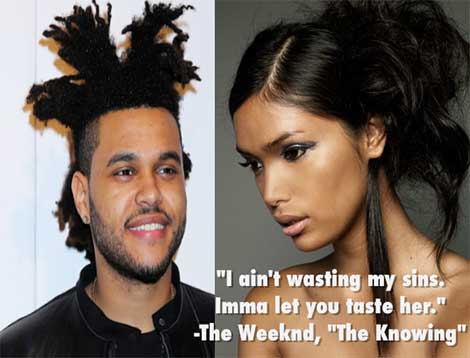 Female models don't seem to have a chance at being cast for any Weeknd gigs. Know why? The Toronto singer's go-to video vixen was born a male!
We're talking about the model featured in The Weeknd's first official video for "The House Of Balloons".. "The Knowing."
"The girl from The Weeknd's video "The Knowing" revealed to audiences that she was not in fact born a woman!"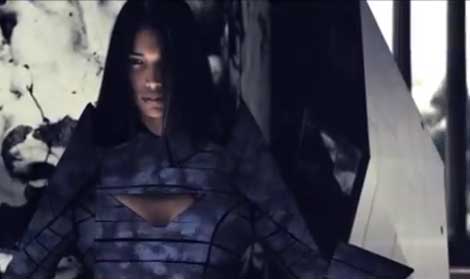 Geena Rocero may be documented as coming out on the 'International Day of Transgender Visibility' [March 31st], but insiders suspect the Filipino-native has long been using his TS-gender ace card to land top payin' gigs. Don't believe me.. Just ask Tyson Beckford! Geena's now going full force, recently launching campaign 'Gender Proud'.
"This past Oct I realized that I'm only just beginning." ~Geena Rocero
Here's what Genna told Huff Post:
"I wasn't ready a year [before]. I just felt a sense of…I was ready to talk about it. It was a very emotional time but really, more so, just a feeling of being validated."