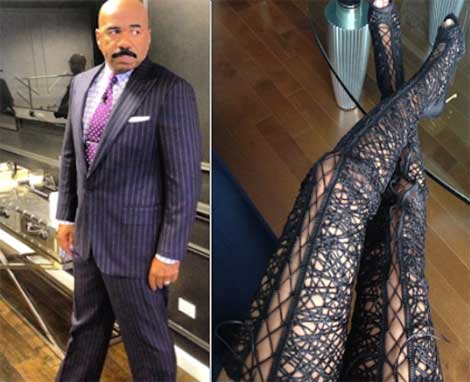 Scratch the fancy hats, pearl necklaces and white gloves — thanks to Steve Harvey's wife, the attire that's long been associated with that of a Preacher's Wife has just gone ratchet!

Aside from Marjorie Harvey's recent IG blast of her sportin' 'come fuk me boots', Missus 'Holy' Harvey is also revealed to have squandered $5,000 on a pair of 'TOM FORD BLACK FISHNET OVER THE KNEE BOOTS'.
With so many of our Black youth left hungry, homeless and without a deserving equal education.. I don't find anything funny about Marjorie's 'April Fools Joke'. What do you think?