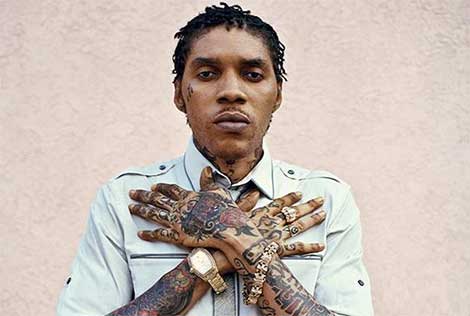 HSK Exclusive – Vybz Kartel may have been ordered to a life prison sentence, but he could land perks to proceed with his music passion. Sources revel the Jamaican music star now awaits word from the Justice, after requesting to be transferred to a prison that's equipped with a recording studio.
Kartel's sentencing hearing went down yesterday (April 4, 2014) — about three-weeks after the dancehall star was found guilty of the August 2011 murder of Clive 'Lizard' Williams, whose remains have yet to be discovered. The 38-year-old dancehall star (aka Adidja Azim Palmer) won't be eligible for parole until 2049, when we would be 73-years-old.
Kartel is notoriously known for the graphic lyrical content in his tracks. The song "Real Bad Man" is  written with a gruesome message, noted "a grizzly parallel to the alleged events that led to his murder conviction ("mi lass (cutlass) dem fi choppin'/mi trick him, mi trap him, di rifle dem whop him"). If you can believe it, Kartel could spend much of his jail time recording more tracks!
"Justice Campbell is weighing the option of allowing Kartel to record in prison after determining if he can be transferred from the New Horizon Remand Center, where he has spent almost three years awaiting the conclusion of his murder trials, to the Tower St. Correction Center, which is outfitted with a recording studio. The judge must also ascertain whether proceeds from such recordings can be awarded to the family of Clive "Lizard" Williams."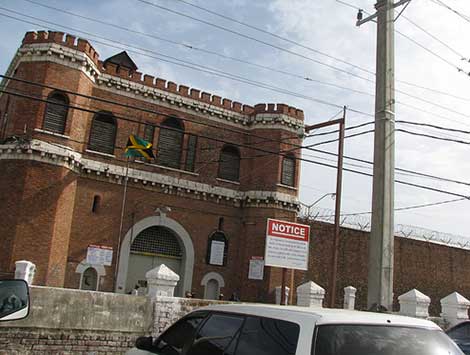 Here's what a source had to say:
"Time will tell if Kartel's provocative brand merely pushes the envelope in more permissive times, as reflected in movies, television and other musical genres, or if he is truly an aberrant, corrupting force among a predominantly young fan base."
Check out what Vybz Kartel said during an interview with Billboard.biz, back in December 2009:
"I am amazed at how stupid the media can be because there are so many serious issues in Jamaica. The governor of the Bank of Jamaica is in a big scandal over money. The price of flour raise, sugar raise but everybody is on this Gully/Gaza thing, it is like a ploy to take the people's minds off the real issues and the media is just playing along because they are simple-minded. I know how to control them and I always do."
The dancehall king's three convicted co-defendants each also got LIFE — but.. Shawn 'Storm' Campbell and Kahira Jones are eligible for parole in 2039. Andre St. John could land parole 20-years earlier than Kartel, in 2029.