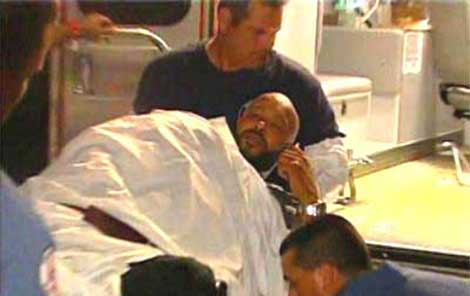 With your Host…Chris Brown!
Death Row Records founder Suge Knight is undergoing surgery after being shot twice – once in the arm and stomach – during a VMA pre-party hosted by Chris Brown.
Knight walked out of the club following the shooting, according to police sources. He was then put in an ambulance and taken to hospital.
This is not the first time Suge Knight was shot and injured at an industry event. Don't believe me.. Just ask incarcerated Jame "Jimmy Henchman" Rosemond.
The 49-year-old rap mogul was one of three victims taken to LA's Cedars Sinai Hospital after the incident at the 1OAK nightclub.
Another victim is in a critical condition.