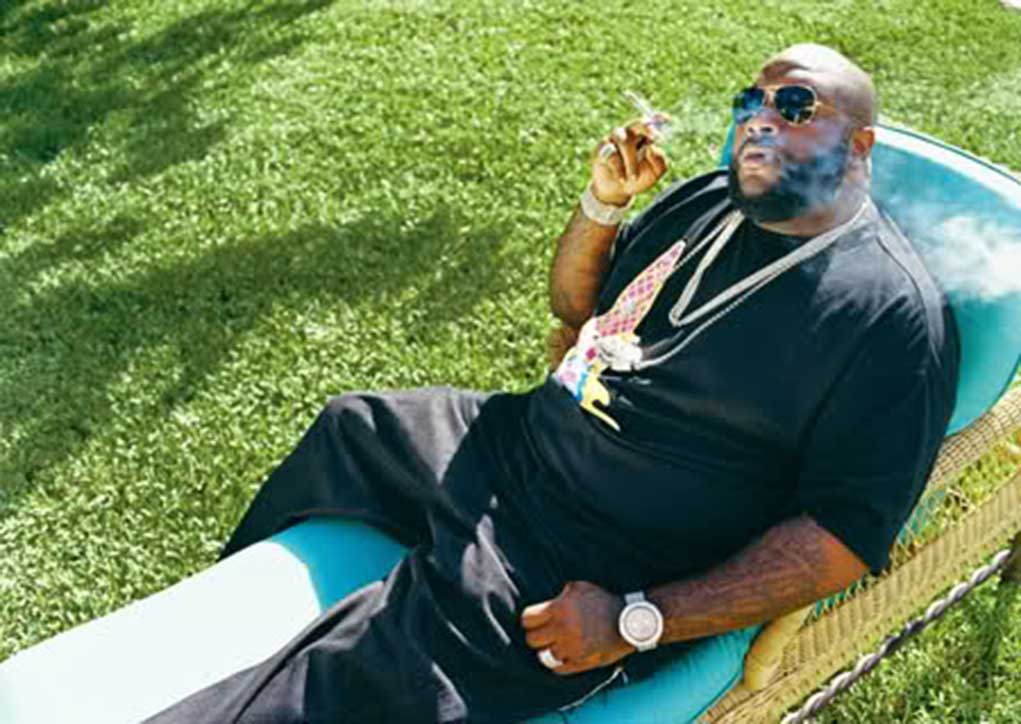 Former correctional officer, Rick Ross, is once again finding himself on the other side of the jail house bars after being arrested yesterday in Atlanta for marijuana possession.
Atlanta's local news affiliate reported that Ross had been pulled over for illegally tinted windows on his Bentley. Then, the officer that pulled him over apparently smelled marijuana and found a small amount inside of Rick Ross' car. It was at that point that Ross was arrested.
One reader asked him how he should handle the situation of his father asking him to smoke weed with him. Ross told the 23-year-old, "I think you should reconsider. You get to sit around and play video games and s–t, and your dad actually smokes weed with you and your homeys? Your situation is pretty unique. Take advantage of that bond time, man. I definitely would have smoked with my father if I could have. I say have an open-door policy. Come on in, Dad!"
This isn't the first time Ross has been arrested for marijuana use either. Back in 2008 he was arrested in Miami, in 2011 he was arrested in Shreveport, and in 2013 he was arrested in Greensboro — all marijuana charges. Back in 2014 Rick Ross ducked out of a court appearance which was from his 2013 arrest for marijuana possession. A warrant was out for his arrest when he failed to make an appearance in court, and he was later arrested in Greensboro following a performance in 2014.