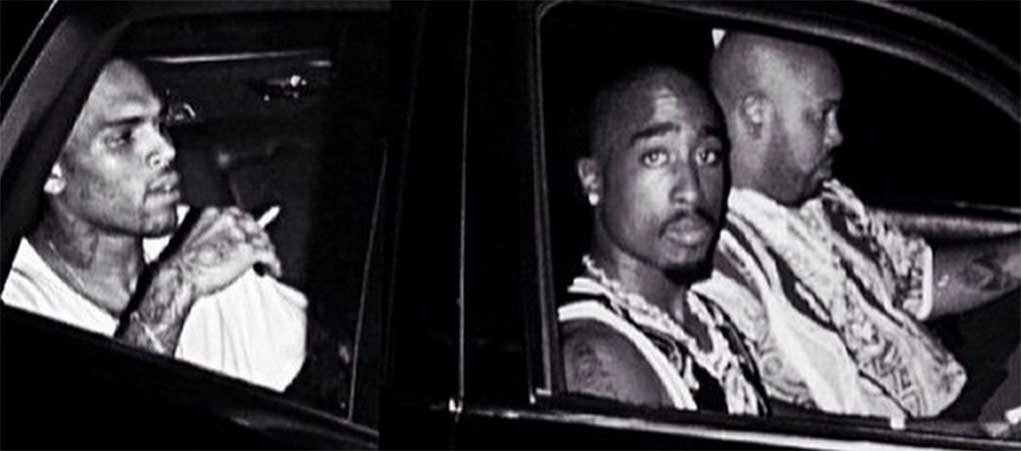 Chris Brown's Instagram continues to be a thing of wonderment. It's a mixture of brand promotions, ranting and raving, disses at Caitlyn Jenner, with sprinkles of his daughter, Royalty. All of these different sides to Brown's Instagram really demonstrate just how erratic he seems to be on a day to day basis.
Chris Brown would have you think his struggles represent those of similar public figures of Hollywood past. This time it's Tupac… Last time it was Michael Jackson and James Brown..
CB deleted the photo, but everything lives on the Internet forever.
via theinquisitr.com