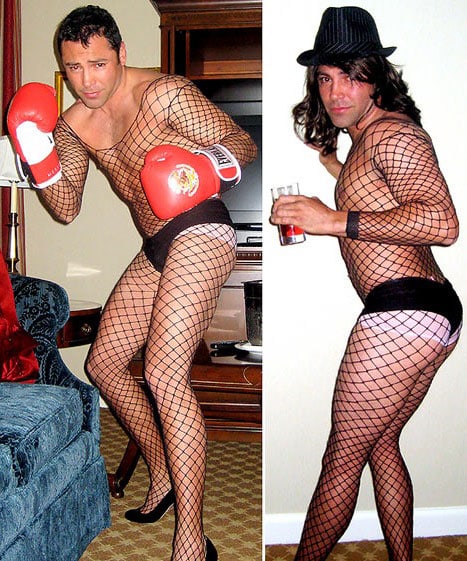 Truth is stranger than fiction… Oscar paid the woman $20million to claim that the photos were Photoshopped, when all along they were legit.
In a stunning revelation, Oscar De La Hoya has admitted that those infamous pictures of him dressed in drag were in fact real.
The boxing legend had denied back in 2007 that images of him wearing fishnet stockings and high heels had been doctored and were fake.
But he has now come clean, saying the scandalous photos were taken while he was high on drugs and alcohol. In a Spanish-language interview with Univision, the 38-year-old finally revealed the truth.
"Let me tell you, yes, yes, it was me [in those pictures]," he said on news show Here and Now.

"I am tired now of lying, of lying to the public and of lying to myself."
He tried to discredit Dravnel and attorneys for the boxer said at the time that they were a "bad photoshop job".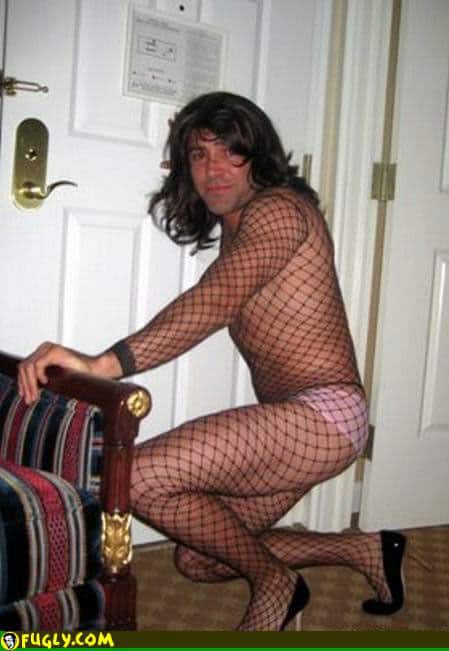 But when Dravnel filed a lawsuit claiming that De La Hoya's team had duped her into saying that the photos were not real, she was ultimately paid $20 million by the boxer to silence her, court documents have revealed.
Dravnel was also ordered to return the lingerie, high heels and fishnet stockings that she had kept after their saucy photo shoot. De La Hoya said that he unraveled after the pictures came out and thought about ending his life.
"One of these nights when I was drunk and alone again, I asked myself, 'Is it worth it to be alive?' I was already feeling like I had nothing," he revealed. "And what is going through your mind are your children, your wife, the people who love you."
Thanks Radaronline