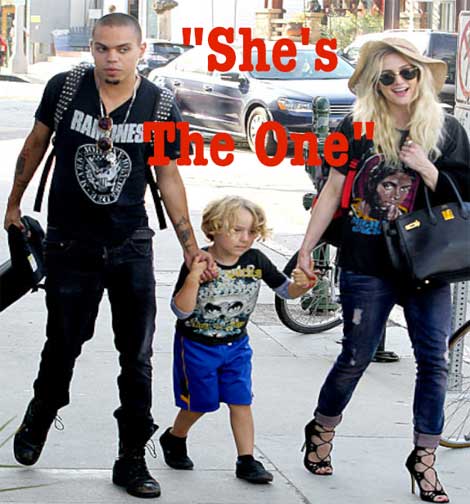 Diana Ross' 25-year-old son could be signing up as 2013's latest Hollywood husband, complete with Beard-bride … and her five-year-old son! Don't believe me.. Just ask Ashlee Simpson, who Evan Ross recently revealed "is perfect" for the role.
Evan spilled the beans on the red carpet of "The Hunger Games: Catching Fire" L.A. premiere. This, just three-months after Evan and Ashlee announced they're 'dating.'
Industry insiders now reveal Evan Ross has been the 29-year-old Simpson sister's 'gay BFF' for sometime now.
"Evan and Ashlee have been friends for a really long time, probably 10 years."
Here's what Ross told omg! Insider:
"It's amazing. I'm so in love and we've got amazing things going on. And we inspire each other. So it's cool. She's the one."
Did Ashlee Simpson's dad Joe come out as a gay man after 34-years of marriage to her mom? Of course.. Just ask Nick Lachey.