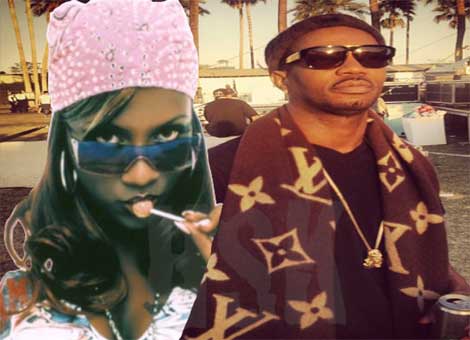 "F**k Juicy. Yep. I said it." ~Gangsta Boo
HSK Exclusive – Does Juicy J use those Bands to Make Boyzzz dance? Gangsta Boo says he does!
In a recent series of Twitter rants, the lady lyricist let it rip on Juicy J. Know why? Because dude quickly forgot where he came from … shooting down his former partners in rhyme's invitation to lace their mixtape. That's exactly why Three 6 Mafia changed their name to Da Mafia 6ix.
Here's what Gangsta Boo had to say:
"I wish Pimp C was alive still. Pimp spoke his mind and let it be known that his opinion has nothing to do with Bun. Same goes for me with Mafia 6."
Check out Gangsta Boo's Tweets fired at Juicy J: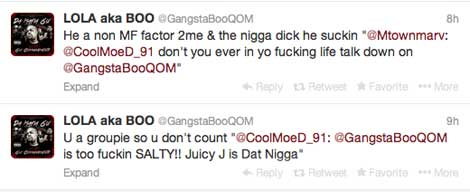 Did Juicy J dump his original band mates to run with a new, younger crew named Taylor Gang? Of course. Don't believe me.. Ask Wiz Khalifa.