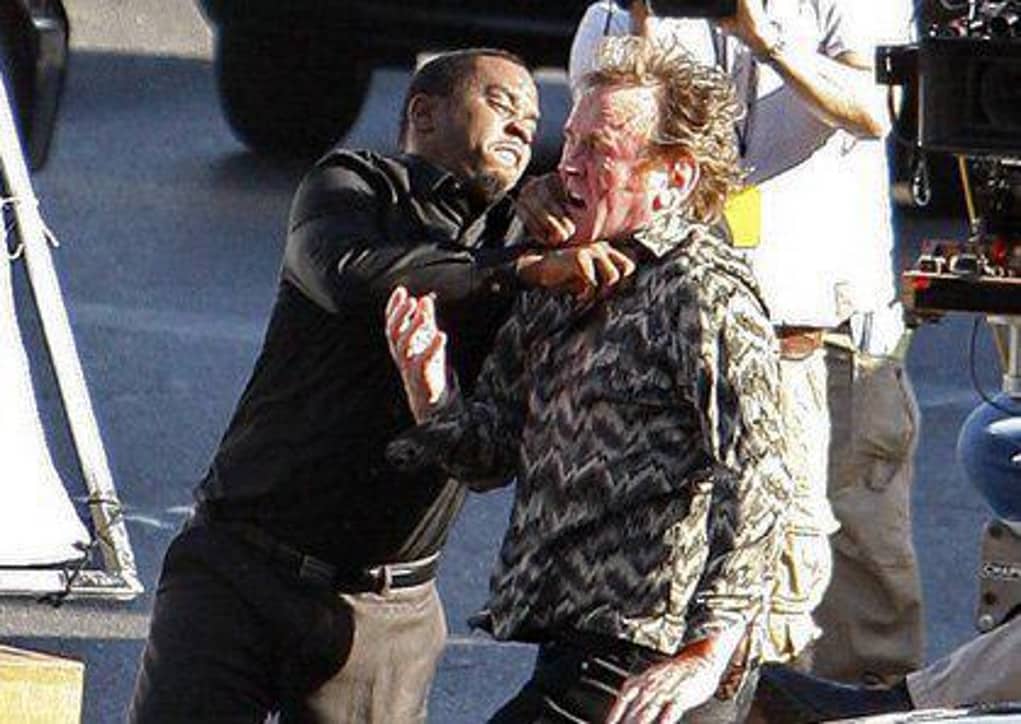 Sean "Diddy" Combs has been arrested for attacking one of his son's football coaches.  Apparently with not much else to do, Diddy decided to take in one of his son, Justin Combs', practices at famed UCLA.
The younger Combs, a defensive back on the team, wasn't performing up to snuff and one of the strength and conditioning coaches, Sal Alosi, started laying into him.  Thinking his son was above being treated like an everyday player, Diddy took matters into his own hands (literally) and attacked the coach.
He confronted Alosi in an office, and there he allegedly grabbed a kettlebell and tried to bludgeon the Bruins coach with it.
Head coach, Jim Mora called it an "unfortunate incident for all parties concerned," and the team is going to let the police department handle the matter.
Combs claims that he was acting in self-defense, but people close to the team say the Bad Boy icon is a nuisance at practices, and Alosi had finally had enough of dealing with Diddy's privileged attitude.