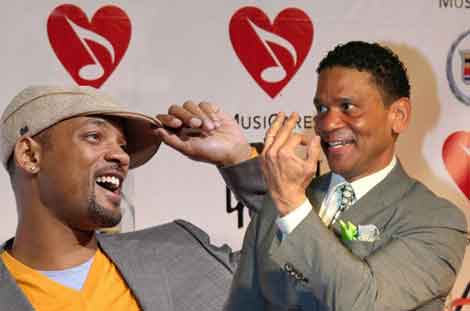 HSK Exclusive – Word from the streets…Ever wonder what exactly prompted Will Smith to give Benny Medina the boot? Insiders say it was all because Smith wanted to distant himself from looming homosexual rumors.
Here's some industry tea:
"Will fired Benny abruptly because of a rumor was pointing to Benny as a man about to catch an case for sex with an underage boy. Allegedly the case remained under wraps because Benny handled it outside of the legal system. Benny was going to get exposed so he decided to come out the closet. Benny wasn't happy when he dated Beverly Johnson, Beverly was his beard.

Benny appeared relieved when he came out the closet, dude had a huge coming out party. It was like a gay parade, men dressed in dresses and shit, Benny was wearing a wig that night and red lipstick. Jacky, when these guys come out the closet, they're the happiness people you've ever seen."
I think Will Smith should change the title of his upcoming movie "Men In Black 2" to "Men In Frocks". Don't you agree?