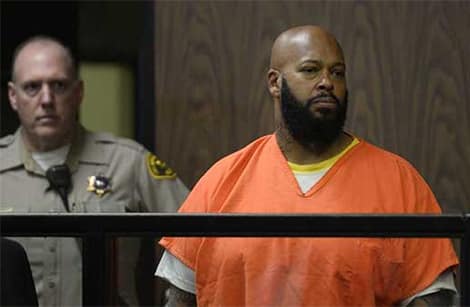 Suge Knight was was rushed to a Los Angeles area hospital after appearing in court February 3th.
The one-time Death Row Records owner was sent in an ambulance to the hospital after suffering chest pains while in the lockup area near the courtroom.
Knight pled not guilty today to the murder and attempted murder charges he is facing regarding his involvement in a deadly hit-and-run outside of Tam's Burgers near the 1200 block of West Rosecrans Avenue, in Los Angeles.
He will will remain incarcerated without bail until his next hearing, which is set for February 9.
If convicted, he faces up to life in state prison.