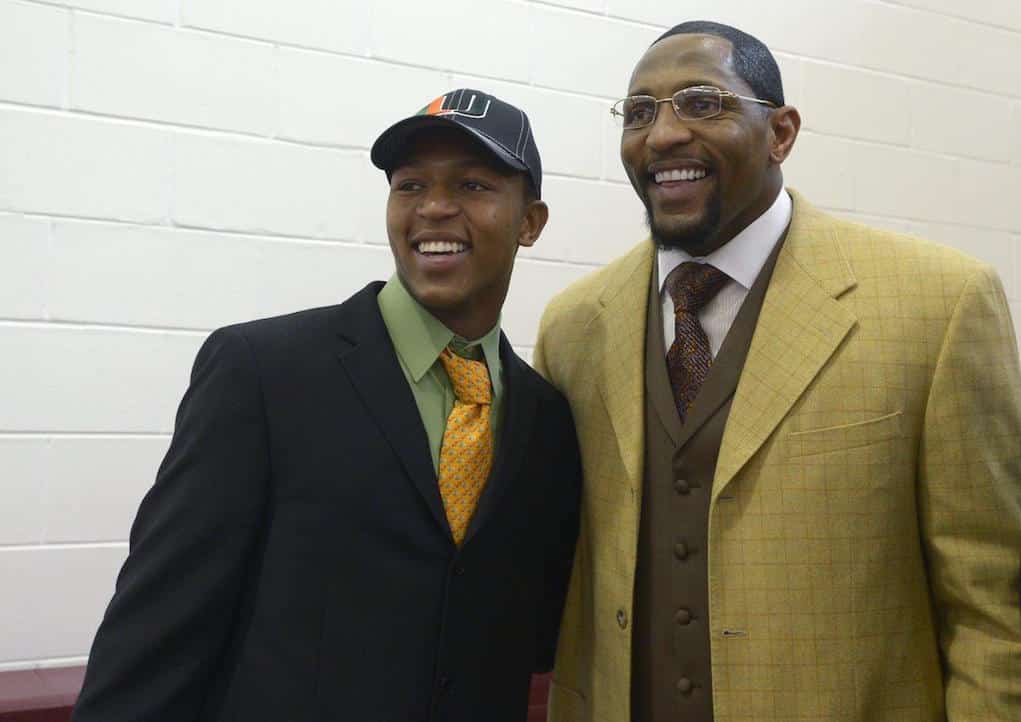 Ray Lewis' son, 20-year-old Ray Anthony Lewis III, was just indicted in South Carolina on a charge of third-degree criminal sexual assault.
The indictment alleges that the retired NFL linebacker's son engaged in sexual battery of an 18-year-old female who was incapacitated due to the use of drugs or alcohol on January 23. Lewis allegedly sexually assaulted the victim "when the defendant knew or had reason to know that the victim was mentally defective, mentally incapacitated or physically helpless."
He was released on $10,000 bond after turning himself in.
His lawyer says the alleged victim and another woman present "were fully conscious of what they were doing and knowingly consented."