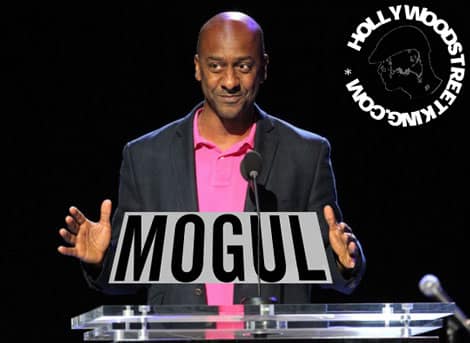 As HSK continues to decipher the real life industry players in what has quickly earned the title of being hip hop's secret gay scrolls, we want to test your skills (no pun intended).
HSK was the first to tell you about Terrance Dean's new book "Mogul" – a very detailed layout recounting one artist's (Big A.T.) journey as he struggles to land his dreams of making it big in the music business. The widely anticipated book, set to be officially released June 14th, and is expected to shatter hip hop's long kept secret of deeds which need to be met in order to land top hip hop success. Mogul's characters have fictional names, so the reader is left to decide which character parallels the industry's real life players.
HSK has determined with precision:
Now, HSK wants to continue testing your trivia skills. This week – twice a week, HSK will exclusively provide you with two excerpts from Mogul surrounding one of its characters. It will be up to you to decide who those fictional names really are! HSK will reward the winner with a free copy of Mogul on the day of its release, June 14th. Good Luck!!!
In this excerpt, Big A.T. and the 'family' members head to L.A. for some work, and fun, and they gather at a well-known actor's home:
Later that evening we gathered at the home of 'family' member, actor, Shawn Phillips, from the popular television series Friends, Lovers and Life. His secluded house in the Hollywood Hills overlooked the entire city. In the backyard were a heated full length swimming pool and a basketball court. Shawn was low-key and a good-looking brother. He had a few women on his arm, but he was one of us, and always had a boy-toy in his bed at night. Shawn has been nominated for a few awards. He loves to party, and is known for his down low sex parties.
Who do you think the character of Shawn Phillips really is?
A.) Shemar Moore
B.) Jamie Foxx
C.) Rockmond Dunbar
Stay tuned as the contest continues…
If you don't win the contest, don't worry. Mogul is available for pre-orders on Amazon.
And, you can follow Mogul author Terrance Dean on Twitter: @terrancedean