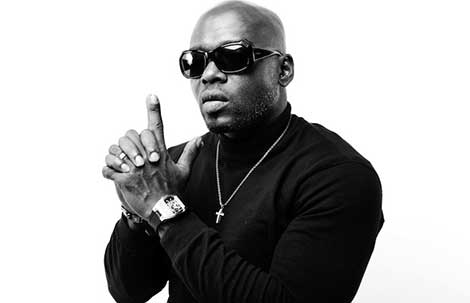 Remains on Lock-Down!
"Treach jumped out of his car and rushed toward police officers who drew their guns on him and ordered him back to his vehicle. After discovering warrants for child support related issues and prior traffic violations, Treach was arrested and cited for reckless driving, speeding and driving on a suspended license."
A member of Naughty by Nature, a Grammy Award-winning hip hop trio from East Orange, was arrested Thursday in Union City after a short high-speed chase, and when he rushed toward the police car he was ordered back to his vehicle at gunpoint, authorities said.
Anthony "Treach" Criss, of Massachusetts, made his first court appearance today in Central Judicial Processing court in Jersey City, where his bail was set at $15,000 cash or bond. Before posting bail he will have to take care of some child support issues and other matters, officials said.
Criss attempted to elude law enforcement officers after being given a signal to stop, the criminal complaint said, adding that Criss was speeding for nine blocks through a congested area.
Union City Police Chief Richard Molinari said at 7:30 p.m. Thursday officers were checking car speeds with radar at Kennedy Boulevard at 18th Street when Criss blew past them in his Cadillac Escalade at 55 miles per hour in the 25-miles-per-hour zone.
When the officers pulled out to stop Criss, he hit the gas and headed north on the Boulevard, flying through four red lights before finally stopping on the Boulevard at 29th Street, Molinari said.
Upon stopping, Criss jumped out of his vehicle and ran to the police car and the officers drew their weapons and ordered him to return to his vehicle, Molinari said.
Criss later complied with the officers' orders, Molinari said, adding that he was cited for reckless driving, speeding and driving with a suspended license.
Officers also found there was a warrant for his arrest out of Essex County for failing to appear at a hearing related to child support, and warrants out of Union City and Secaucus for failing to appear at hearings related to motor vehicle violations, Molinari said.
Criss' attorney, Darryl Smith of Jersey City, said he had no comment.
via NJ.com