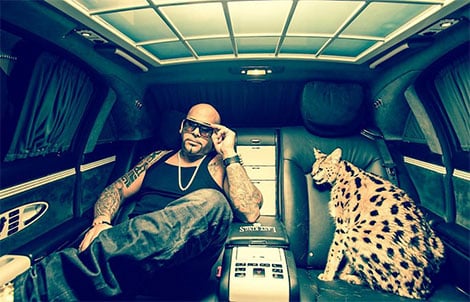 Love & Hip Hop Los Angeles personality, Mally Mall's, Las Vegas home is currently being raided by the FBI.
Here is the latest:
"Allegedly, Carmen Electra's ex BF, and current pimp, is a target in an ongoing criminal investigation. The FBI was not specific regarding the charges, however, they did enter the property pursuant to a court issued search warrant. 

The FBI carried out the raid in Las Vegas, while Mally is in Los Angeles filming his part in the latest installement or Mona Scott-Young's latest incarnation of Love & Hip Hop.
The rapper/producer/pimp works with some big names in entertainment, including; Justin Bieber, Chris Brown, Tyga and Drake."