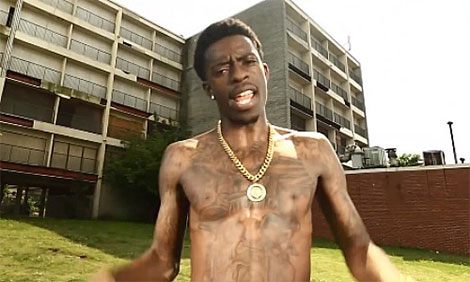 Corey Lamar, father of Dequantes Lamar, who is known as rapper Rich Homie Quan has been shot multiple times.
Corey Lamar's Barbershop, on Donald Lee Hollowell Parkway, was the place where a feud between Quan and other rappers led to Corey Lamar being shot four times inside his barbershop. Atlanta police say the gunman came in the shop and opened fire.
Here's what an eyewitness said:
"I heard about three gunshots, and so I saw the guy come out. I saw the gunman and chased after him, but he got away. He got in a black car, and that's all I know from there."
One barber said he went to the back, and another barber said he left the shop. They say that's when the gunman came in.
Workers at the shop told police someone shot up the shop about a month ago. Police talked to several people who believe the shooting is a result of Quan feuding with or disrespecting other rappers in songs.
Police wouldn't comment on that and say their investigation continues. But in at least one interview, Quan repeatedly said he isn't feuding with one rapper in question.
Corey Lamar is in stable condition.