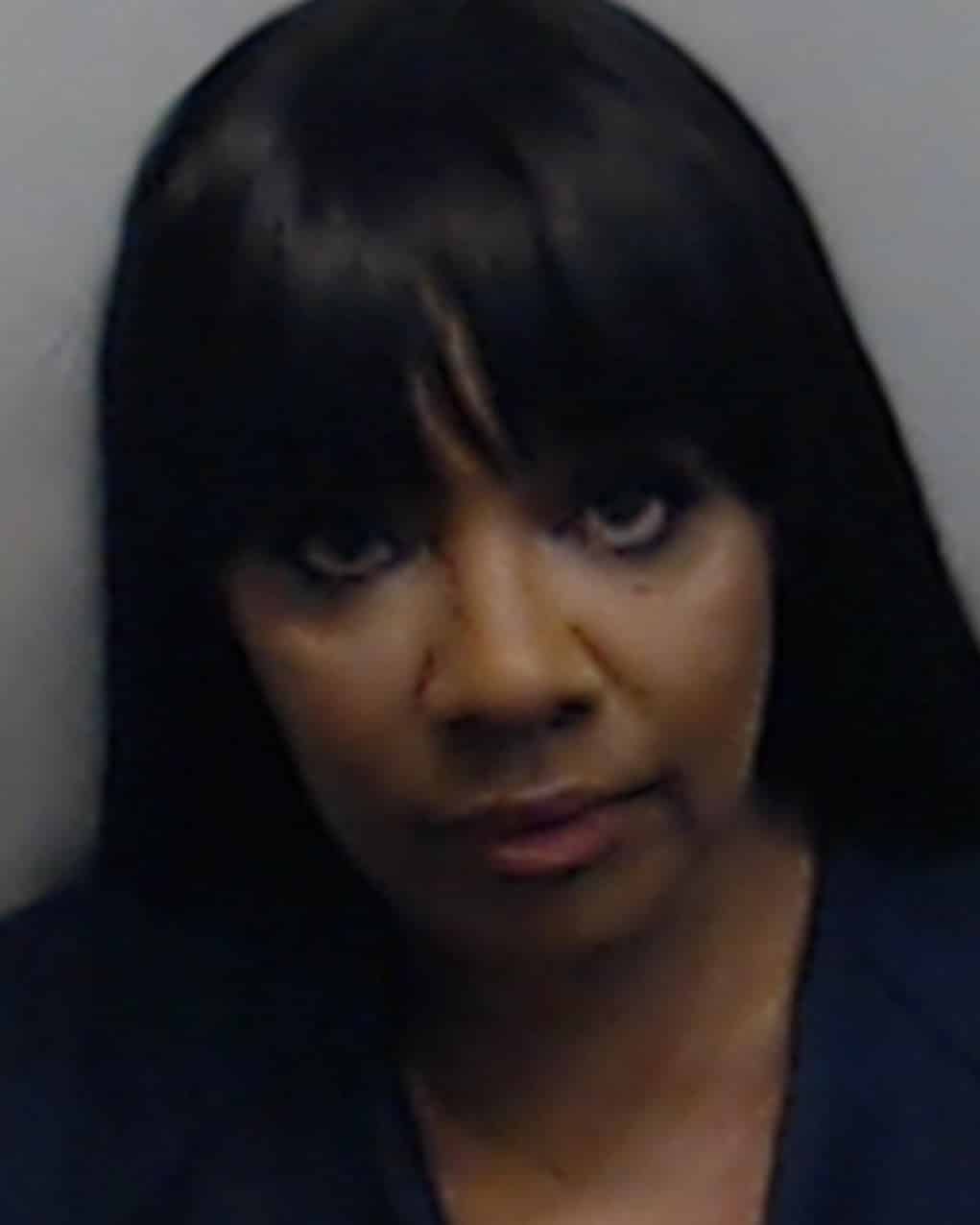 These broads in Atlanta are notorious for stealing credit cards and scamming…so it's no surprise Love & Hip Hop Atlanta's Karen King was just busted for identity theft!
Karen was arrested on Monday after arriving at a LHHATL promotional gig at Level V club in Atlanta. Since her appearance at the club was heavily promoted, cops knew just where to find her, and they were waiting to arrest her on the spot and it was caught on video!
The theft went down last year when Karen walked into Saks Fifth Avenue in ATL, and bought $4,946.52 in merchandise under someone else's name. Police think she was working together with a Sak's employee who rung up the purchase.
She was booked for financial identity fraud, theft and first degree forgery.
But this isn't the first time she has been in trouble with the law.
In 2013, Karen ordered her sons, Scrapp, Sas, and a few of their friends to viciously beat up her boyfriend, Lyndon Baines Smith, and dump his body across state lines.
But before they had a chance to dump him, police pulled over their vehicle and found Lyndon stuffed in the trunk. The men were arrested, and Karen went on the run. She was finally captured and arrested after her photo was shown on America's Most Wanted.