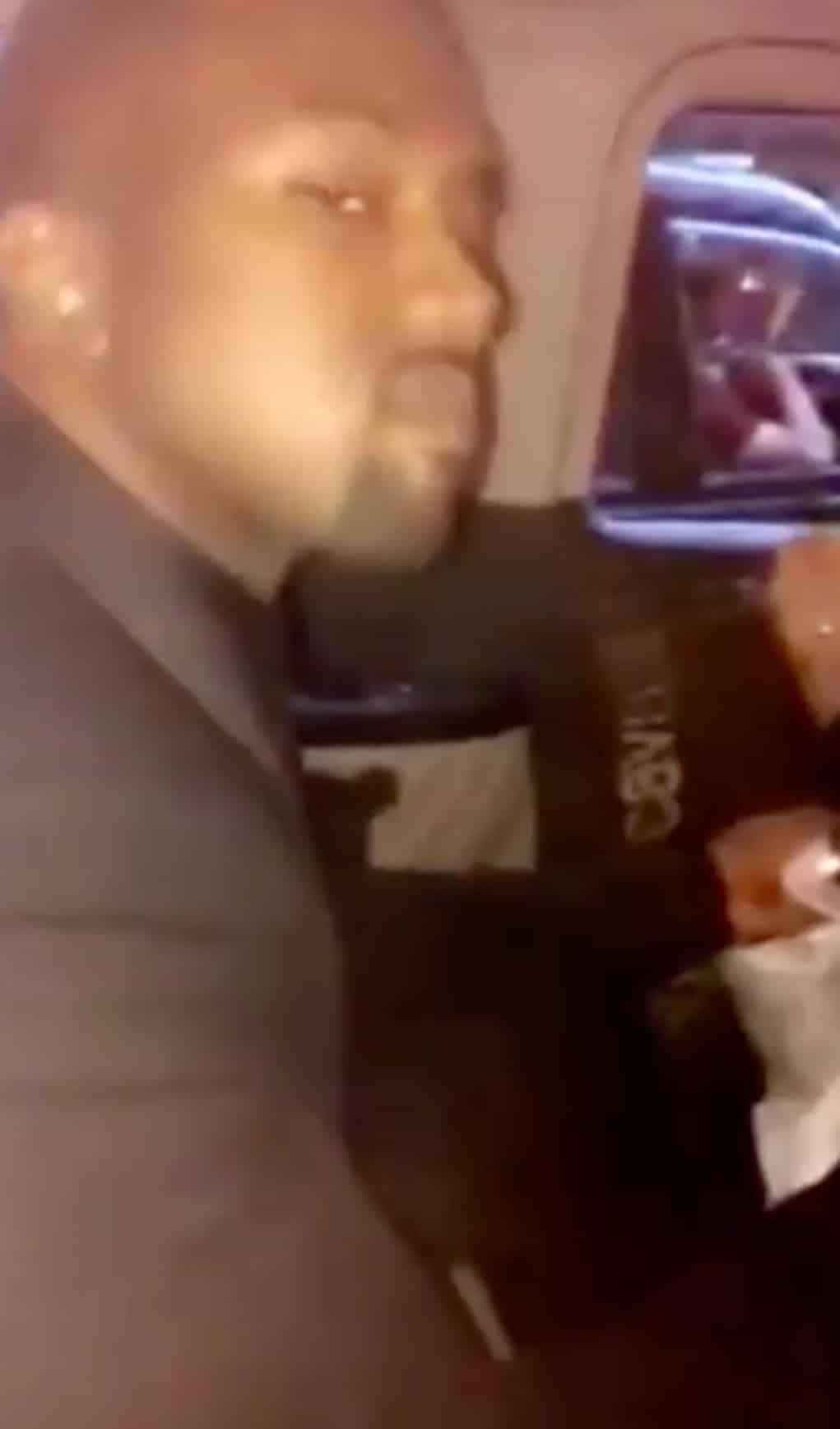 Kanye West is so desperate to be accepted by the fashion community he's now letting the industry's elite treat him like a slave!
In a recent Snapchat video, Kim K records as Kanye acts as a personal servant for Peter Dundas, the designer of Roberto Cavalli.
You can see Kanye holding a plate of ribs and french fries for Peter while everyone laughs.
Damn, this is a new low for Yeezy.