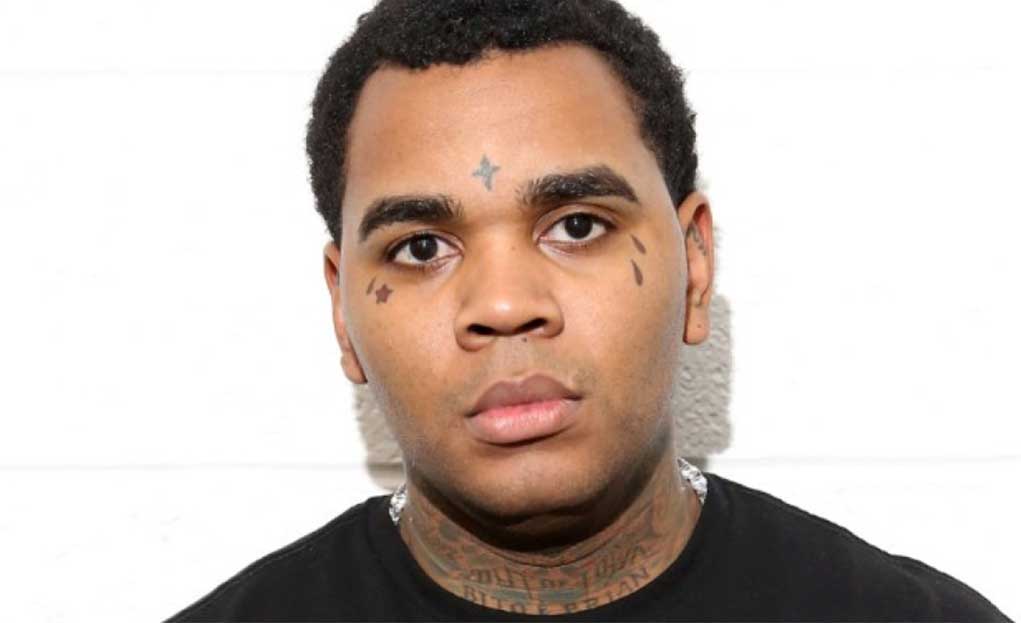 A Wrap For Kevin Gates?
The case against Kevin Gates is officially on and popp'in … the alleged victim has broken her silence; her family says they're set to sue; the Florida State Attorney's Office has reportedly given the case "special attention", calling the rapper's caught-on-camera offense "Simple Battery" — a first degree misdemeanor; and a petition to ban Kevin Gates from Hip Hop, and stage performances across the state of Florida, has nearly meet it's marker of 5,000 signatures.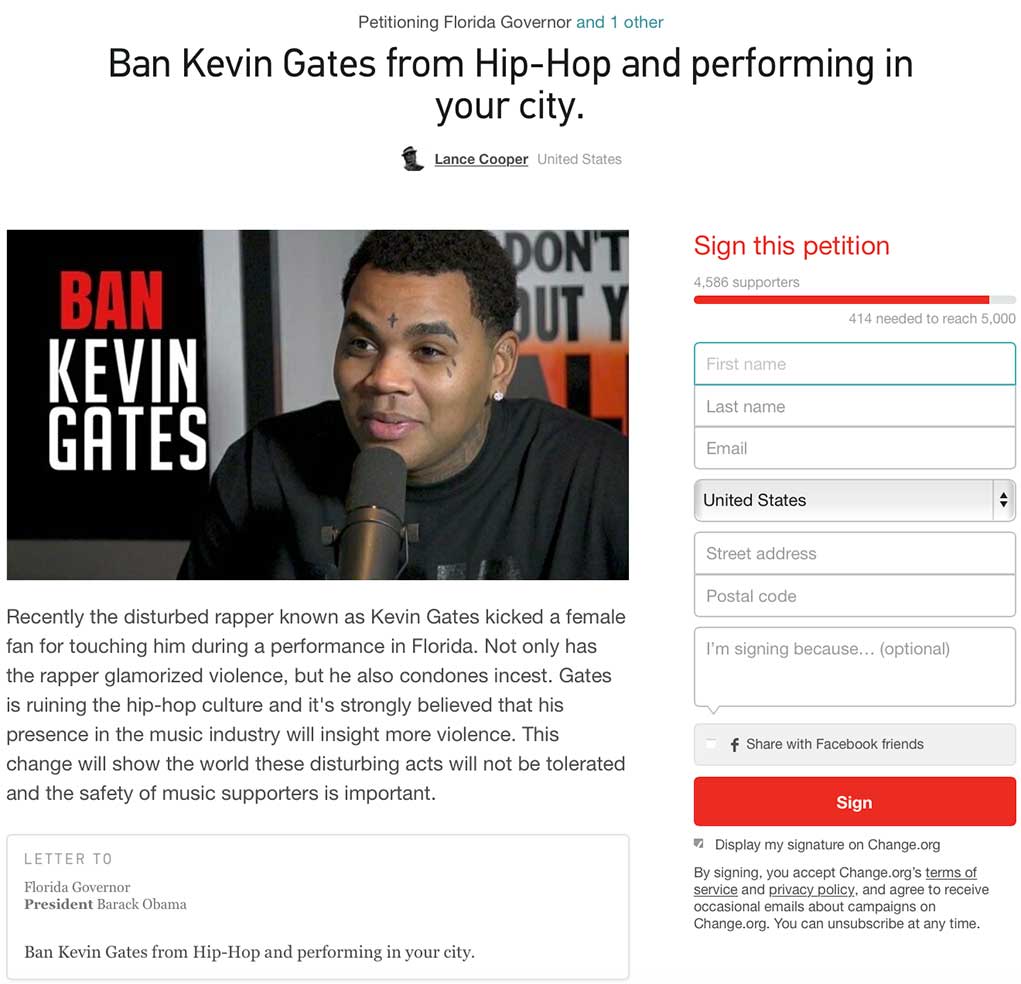 "Gates is ruining the hip-hop culture and it's strongly believed that his presence in the music industry will insight more violence." ~Lance Cooper, Petitioner
According to FL state law, if found guilty of Simple Battery Kevin Gates could face up to a year in jail. This news comes four-days a 30-sec video-gone-viral revealed the Baton Rouge rapper — real name, Kevin Jerome Gilyard — delivering a fan with a very violent kick from the stage, during his Friday night performance in Lakeland, FL. Cops were not called to the club and the female victim of the attack, 18-year-old Miranda Dixon hasn't taken action till now.
"It still hurts so much, that is why I try not to talk too much, or even walk around. I just cannot still believe this happened to me." ~Miranda Dixon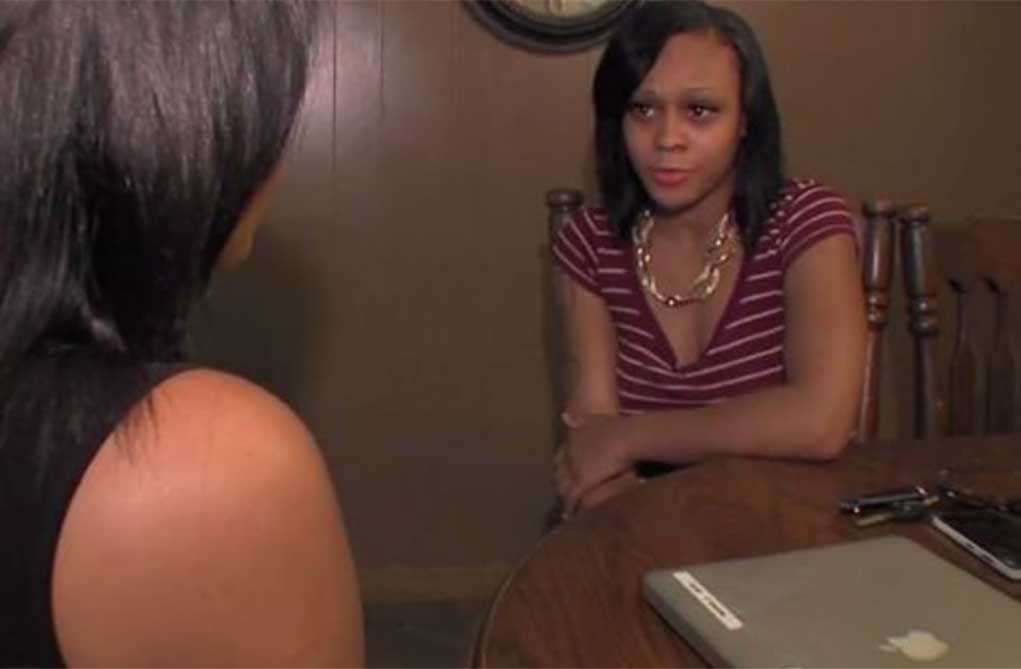 The Florida teen was accompanied by her mother and younger sister when she spoke to local TV reporters, yesterday. "I forgive him. I just wish he would've never done it, but I do want to thank everyone out there for all your support," said Dixon. "I don't think anyone should be his fan, I really don't." Considering the video out of Michigan that shows Kevin Gates "assaulting two female fans at a concert in March", this latest incident wouldn't be a 'first of its kind' situation for the rapper.
What's out there:
"Police say Gates kicked Miranda Dixon, 18, in the chest and stomach area with so much force that it knocked her back into the crowd during his performance Friday. Police say the kick caused her to briefly lose consciousness. Miranda says she saved up her money just to see the rapper and doesn't understand why he kicked her. Dixon says she will no longer support the rapper and is no longer a fan. Miranda mother wants the rapper to be held responsible for his actions."
Here's what Dixon's mother, Kristy Ireland-Ricks, had to say about Kevin Gates:
"He not only harmed my daughter for no reason, he embarrassed her in front of the whole world. I am so thankful to the community for supporting my daughter. No man should ever hit a woman. That is not OK. He should be arrested and sent to prison."
Miranda's 17-year-old sister, Christian, said this:
"I was so worried about my sister, but I know she is strong and will get through this. I do not want anyone else to have to go through what she did."
Check the Video: