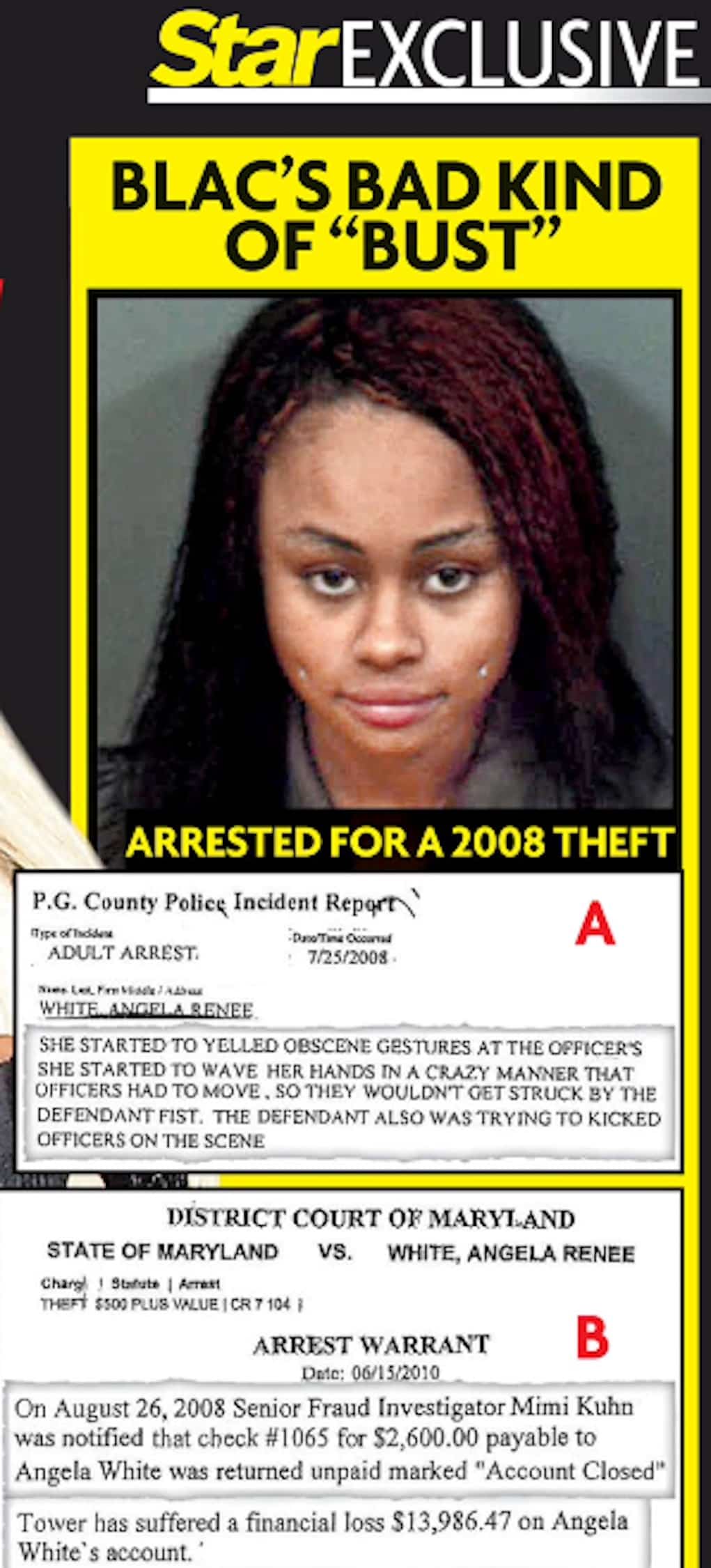 Just days after announcing her pregnancy, Blac Chyna's criminal past has been exposed…and we definitely think the Kardashians are behind this one!
Star Magazine did the honors of revealing Blac Chyna's thieving past by pulling up an arrest record from 2008. Apparently, Chyna and three accomplices stole more than $41k from a Maryland credit union.
Chyna and her goons opened multiple bank accounts and withdrew large amounts of money using fake checks. Chyna was on the hook for $14K worth of fraudulent transactions, but the case was considered inactive after she agreed to pay restitution.
Kris Jenner and 'nem are really doing the most smh.