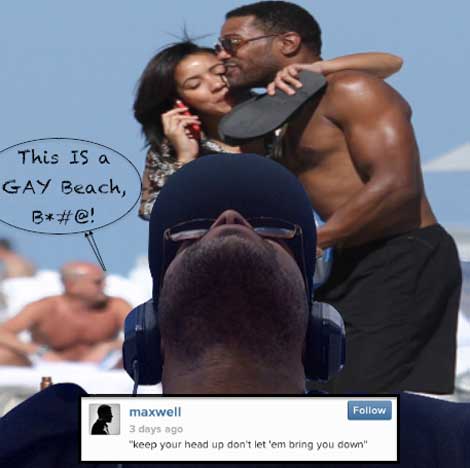 She barely lasted a year at 106 & Park.
Now, just days after Maxwell bumped Julissa B as a potential beard, she seems to have bombed that gig too! Know why? Home girl wasn't focused on her cover-up role, concentrating more on a Macy's appearance at Miami's Dadeland Mall.

Ya'll probably already hip to the pair recently being photographed together, hanging on South Beach. Not only does one pic speak a thousand words — namely, Maxwell and JulissaB are far from being into each other — Miss Thang's Twitter feed basically speaks for itself. That's why insiders say if Maxwell [who recently landed on American soil for the first time this year, after spending several weeks in Dubai with his boyzzz] continues to hide his true colors … dude's gonna have to find himself a bonafide beard. Just ask Kanye!
Check it: