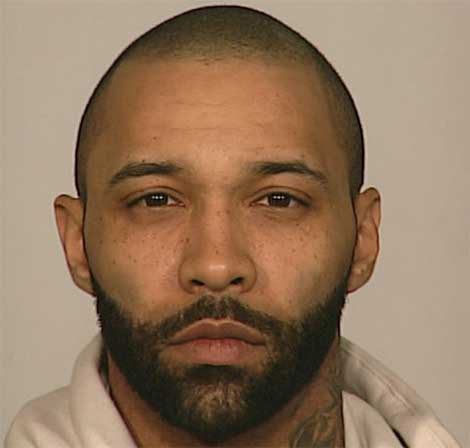 Love & Hip Hop alum and former rapper, Joe Budden, who has been wanted by NYPD for beating his girlfriend last week, has turned himself into police.
The "Pump it Up" singer challenged the NYPD on Twitter to arrest him last week, but showed up at the 34 precinct in Inwood at 9 a.m. yesterday, with his lawyer.
Here is the latest:
The rapper continued his Twitter ranting from the precinct, starting with a post "#FreeBudden." He also changed his Twitter photo to be an image of the hashtag #FreeJoeBudden. "I'll be out in time for the strip club later @Bbillions @soiicy ……" he later tweeted.

The victim alleges that the punk twisted her arm and used force to take her cell phone while sitting inside a car on Aug. 18.

Budden was at a Queens strip club last Friday night, tweeting about his wild night out when cops released his mug shot.