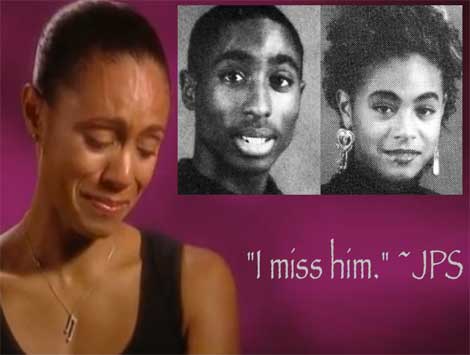 "It was beyond friendship for us. The type of relationship we had, you only get that once in a lifetime."
There was no doubt a cosmic connection between Jada Pinkett and Tupac Shakur — who once said, "Jada is my heart" — but even 17-years after the legendary rapper's murder; her saying 'I do' to Will Smith; and giving birth to Smith's two now-teen children … Jada still seems to have never dealt with pain she suffered from the sudden loss of Tupac Shakur.
Know why? Because Mrs Smith recently took to social media, releasing a collection of high school photos of her and Tupac … with the caption "I miss him." Many suspect this time of year is a tough period for Jada. Her September 18th birthday falls just days after the anniversary of Tupac's September 13th death.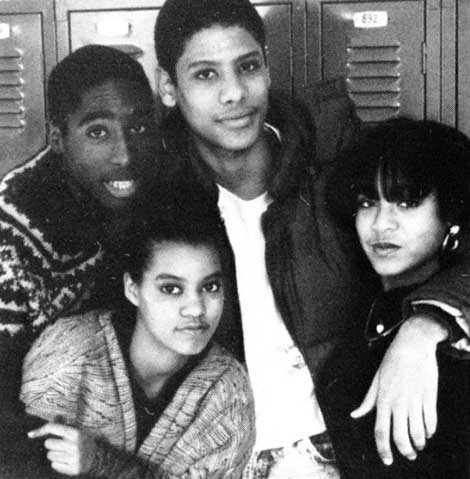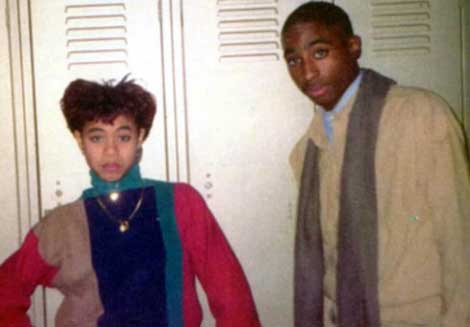 "Jada married Will Smith a year after Tupac died. The photos reveal images of a loving hip hop relationship ripe with emotional depth and rich historical context."
Here's what's reported about Jada and Tupac's relationship:
"The pair remained very close until the rapper's murder 17 years ago at an intersection in Las Vegas, Nevada. While extremely close, the pair were not speaking at the time of Tupac's murder as despite not been romantically involved, they had a very volatile relationship."
Does Tupac [who openly admitted to selling his soul to the devil after signing to Death Row Records] remind Jada of her very plausible same deal, in which she may have to one day give up her side of the bargain? I don't know.. what do you think?