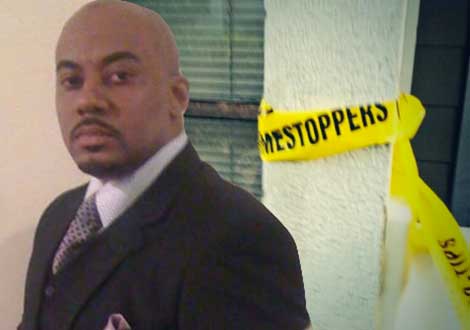 "He is admitted that they were involved in an argument and that she is deceased but is not admitting to how she died." -Houston Police
This just in… Russell Neal is now under arrest. This after cops say Neal "asked for a lawyer and became uncooperative." The 40-year-old singer is being booked 24-hours after he strolled into a downtown Houston Harris County Sheriff's Office police station — around 6PM CDT, Wednesday — and told cops that his wife's dead body was inside their home.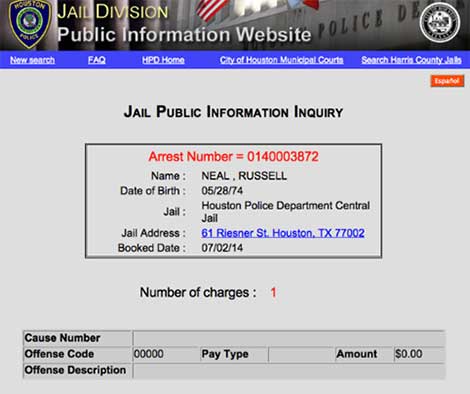 "When paramedics were sent to the home… they found a woman dead on the living room floor, she had head trauma and apparently had been stabbed."
Residents of the SW Houston gated-community "Cedar Creek Townhomes" tell the press they believe the woman's body may have been decomposing inside the home "for a number of days." Though we can't confirm her identity at this time, we can tell you that the woman "hadn't been seen in days." Authorities are relying on autopsy results to help them pinpoint the time of death.
"Police forced entry into the home,which was locked when they first arrived on scene."
Here's the latest:
"The woman's body was found about 6:50 p.m. in the 3700 block of Tanglewilde near Windswept. Police found signs that children were living in the home. When detectives questioned Neal, he said they were with a family member.

Murder charges are pending against Neal. According to Neal's FB page, he is a "single father" of three young boys. They are reported to be "between the ages of 5 and 8-years-old."