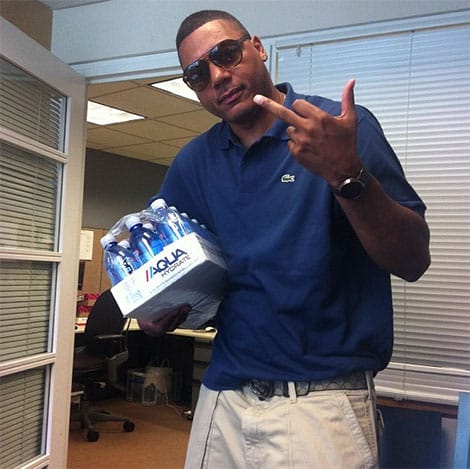 Love and Hip Hop star Rich Dollaz has been arrested for failing to pay hundreds of thousands of dollars in child support payments.
Sheriffs' officers picked up Erica Mena's one-time paramour near his North Bergen, NJ home last week, and he was still in jail Monday on $82,000 cash bail at the Hudson County Jail in Kearny, NJ.
Rich Dollaz, real name Richard Trowers, was nabbed on two child support warrants: one for $188,000 and another for nearly $12,000, Hudson County, Dollaz claims in his jail booking info that he is unemployed.
Here's what Chaundrea Nicole revealed:
"My caseworker called me last week and told me they had him. He's never made one payment. He's only seen my daughter one time. I do want them to develop a relationship, but it's not right at all.
He's on the show, he's got all these different cars. But when my daughter asks for some tennis shoes, he won't respond."
Rich is due back in court in March.