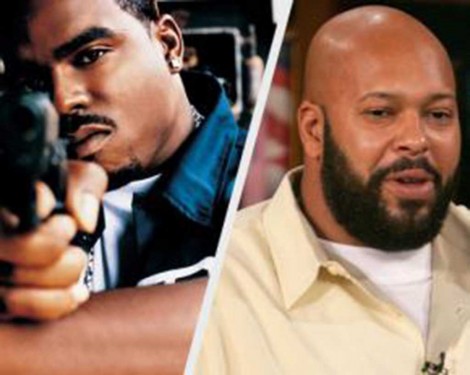 "The big earring he be wearing. I know I can pawn that motherf*cker."
From what Diggity Daz is spittin' … not only is Suge Knight "never getting out", his incarceration is a situation that's sparked opportunity to knock!
Buss this!
Daz ain't talking about average opportunity here … he's calculating $10M dollars worth of it! That's the small fortune in funds that prosecutors are asking the court order impose on Suge's bail, "… based on Suge's record of violence, intimidating witnesses, extortion."
"Fletcher [Suge's latest lawyer repp'in him on the case] will ask the judge to release his client on his own recognizance … or $2 million bail."
While sources say Suge is suffering from depression behind bars, the multimillion dollar number on the table to be considered as Suge's bail, the obscene number has apparently led Daz to send a crystal clear message … waging Payback!
"The motherf*cker who live with him–his girlfriend, whoever has keys to his house–all the shit."
Daz divulged this drop during a recent interview:
"I'm going in there and I'm going to rob whoever got that $25 million bail. I'm taking everything out of his house 'cause he's never coming back [laughs]…

That's what they do. You go to jail, motherf*cker close to you, they going to hit you. I'm just an observer. I'm just looking at the shit, it's my opinion. I'm looking for the person who live with Suge Knight, they wiping him out right now and stealing everything,"