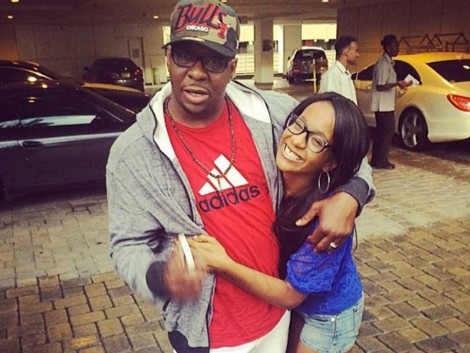 "Bobbi is awake. She's watching me."
Bobby Brown told a crowd at a concert on Saturday that his daughter Bobbi Kristina Brown is "awake" nearly three months after she was found unresponsive in her Georgia home.
"Bobbi is awake," Brown, 46, said at a Frankie Beverly concert in Dallas on Saturday, where he was a special guest. "She's watching me." The crowd went wild.
A Brown family source says that she has yet to wake up.
"As far as I know, there's been no change," the source said. "We're still hoping and praying that God will perform a miracle. We are leaving it in God's hands."
Bobbi was placed in a medically induced coma when she was first hospitalized. Attempts to lift the coma resulted in violent seizures. She has since been moved to a long-term care facility in Georgia.
"I wanna thank all of y'all for coming out tonight, for supporting me and my family," he told a crowd at the time. "Rough times are rough times. Hard times are hard times. I don't know what the hell I'm going through right now, but I'm giving it to God."