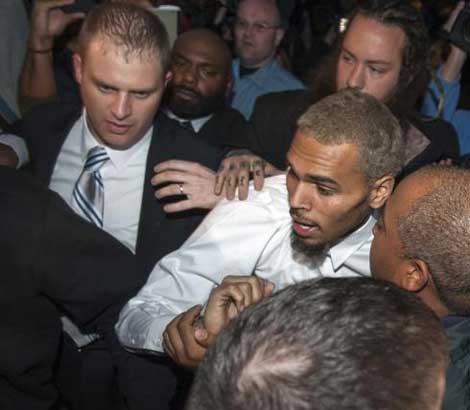 Lessons Not Learned…
Chris Brown has just been sent to lockup, because he violated a judge's order by getting booted from the rehab facility where he's been living for nearly 4 months.
The judge in the Rihanna beating case ordered Chris to live in the Malibu rehab facility for 90 days to get anger management therapy. During the last court hearing, the judge modified the terms and ordered Chris to stay in the facility while the Washington D.C. assault case played out.
Here is what's being reported:
"Allegedly Chris was thrown out of the rehab facility this morning, for violating "internal rules. Chris was caught having "an inappropriate relationship" with a female worker at the beginning of the month, but that is not why he was thrown out today. Chris was previously thrown out of a different facility for throwing a rock at his mom's car window. 

Chris was picked up by L.A. County Sheriff's deputies a short time ago and is on his way to jail."