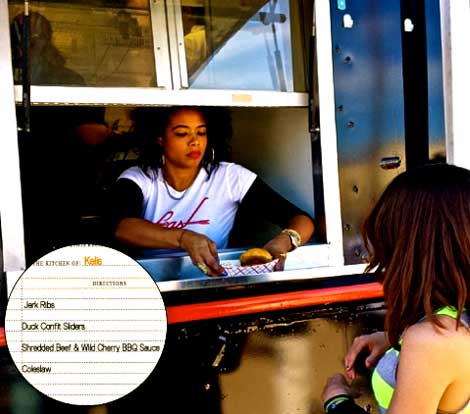 Her milkshake once brought all the boys to the yard — not to mention, BIG BANDS from Nas — but Kelis is now bringing her hot meals to hungry customers! Just ask the lines of Texans who showed up for a taste of what Kelis served up yesterday…
The 'Bossy' one debuted 'KelisFoodies' truck in Austin — as part of the singer's Cooking Channel show, "Saucy and Sweet." That's before she got ready to take the stage for a midnight performance at Clive Bar… with her food truck posted up in front of the venue!
This Hustlin' Homegirl ain't playin' around!