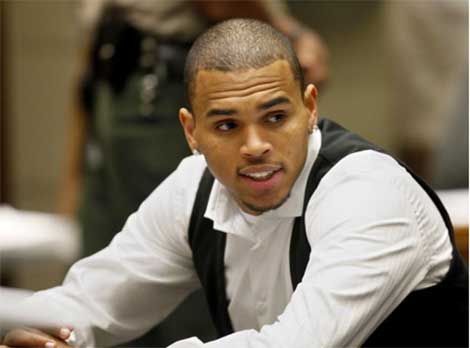 Security at D.C. Superior Court is expected to be heightened Tuesday as R&B singer Chris Brown is scheduled to appear for a possible plea deal in his nearly 11-month-old misdemeanor simple assault case.
The 25-year-old Grammy Award-winning singer is scheduled to appear for a brief hearing that begins at 9 a.m.
It is unclear, however, if the plea deal will be accepted. In January and June, Brown and his attorneys rejected plea deals on a misdemeanor assault charge. At the time of the incident, Brown was on probation in California for a 2009 attack on his then-girlfriend, singer Rihanna. Brown has since resolved that case after spending about four months in a California jail this year for violating his probation.
Prosecutors allege that Brown, along with his friend and bodyguard Christopher Hollosy, 35, struck Parker Adams, 25, of Beltsville, Md., after Adams tried to take a photograph of himself with the entertainer outside the W Hotel downtown Oct. 27, following a party at Howard University's homecoming festivities.
After a two-day trial in April, during which Adams and two other witnesses testified that Brown and Hollosy struck him, Hollosy was found guilty. Brown was scheduled to go on trial later that month, but the trial was delayed.
Brown and Hollosy are still subject to a $1.5 million civil lawsuit Adams filed. Hollosy's sentencing was delayed until November after his attorney notified a judge that there was "new evidence" in the case. Details of that purported evidence wasn't made public.
Brown was scheduled to go on trial later that month, but the trial was delayed.