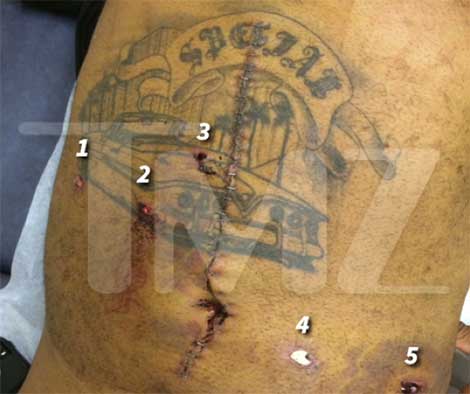 Death Row Records co-founder Suge Knight was shot 6 times at a Chris Brown hosted pre-VMA Awards party late last month. Photos of bullet holes in Knight's torso and arm have now made their way online.
The shooting took place early August 24 at the 10AK club in Los Angeles. Knight was reportedly released from the hospital about four days after the incident.
Authorities have stated that Knight is not cooperating with the police investigation in the matter, but is shopping a Tell-All book about his life.