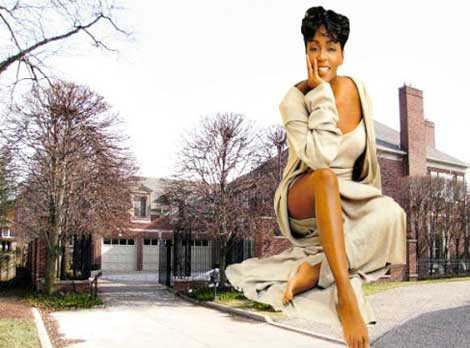 "We're not trying to give her any hard time or anything unnecessary. We just would like to collect the money for my client…"
Reports reveal Anita Baker pulled a no-show in court, yesterday (March 20, 2014). It's a situation said to stem from the singer's 2011 civil suit, alleging her "failure to pay for services rendered." The songstress is accused of stiffing 'Ray Smith Painting and Decorating Company'.
The plaintiff at the center of the case, a Michigan painter and decorator, is now going head to head with Baker — over the more than 15-rack$ "in work done at her Grosse, Michigan home" which he says the songstress still owes him.
"Baker was ordered to pay his client $15,351.41 in 2011 in a default judgement for carpentry, plastering and painting work she is accused of stiffing his painting and decorating company."
On Thursday, the singer tweeted what appears to be a response to learning about the warrant from a TV news report:

Here's what attorney Daniel Gerow, who represents Ray Smith Painting and Decorating, had to say about the case:
"We certainly would have liked to resolve it before now. We just want to try to get my client his money. We're not trying to give her any hard time or anything unnecessary. We just would like to collect the money for my client. He's owed the money, and that could end it all right then."