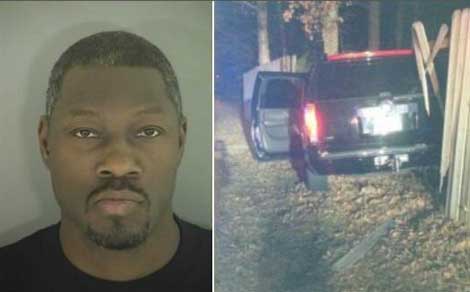 Former Detroit Pistons player Ben Wallace will serve a two-day sentence in jail after pleading no contest to leaving a February car crash.
Wallace was sentenced to one year in jail, but all except two days of that sentence were suspended by the Henrico County judge. Wallace began his two-day jail sentence on Tuesday.
In February, an SUV registered to Wallace slammed into the fence of a home in Henrico County. One person fought to get out of the car and smashed pieces of food against the fence because he was angry, the homeowner told WTVR.com.
An expired insurance card was found in the car and Wallace and his wife were listed as the policyholders, according to WTVR.com.