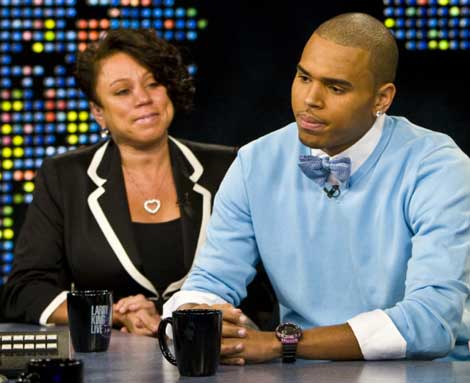 Breezy's mother didn't seem to have any problem with leaving her then 10th grade son in Tina Davis' custody. Now that Chris Brown — who previously recounted falling victim to sexual abuse at the has of his manager — is sitting behind bars, Joyce Hawkins isn't only in tears… she's also obviously feeling the guilt!
"Chris acknowledged his mother's support by saying "I love you" as he was led out of court… After the hearing, while she was in tears, Joyce said "he's going to be fine." ~RumorFix
Know why? She's taken to Twitter in an apparent attempt to let it all out.
Peep It: