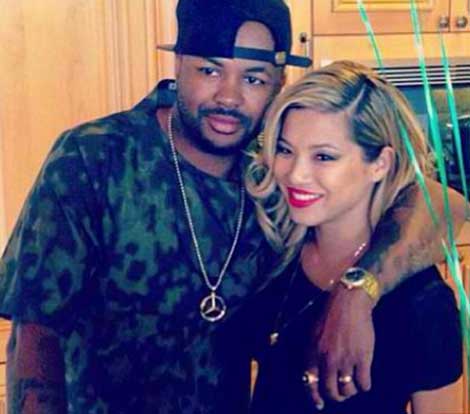 Nam's Nightmare?
The-Dream is facing allegations of violently beating his baby momma.
Sources say the rapper — whose real name is Terius Nash — "punched, kicked, and strangled his then-pregnant ex-girlfriend, Lydia Nam. The-Dream is now reported to be a wanted man.
According to recent reports, the alleged incident went down at the Plaza Hotel back in April 2013 — supposedly, about three-months before Nam gave birth.
It's a situation that Dream reportedly insists never happened.
"Dream was arrested in a separate domestic violence incident involving Nam last June in Newport Beach."
Here's what's being reported:
"For some reason, she didn't file a police report until November. She refuses to press charges, so the D.A. rejected the case.

He thinks she's a vengeful woman who's plotting to use this as a way to extend her visa, Nam is Canadian."