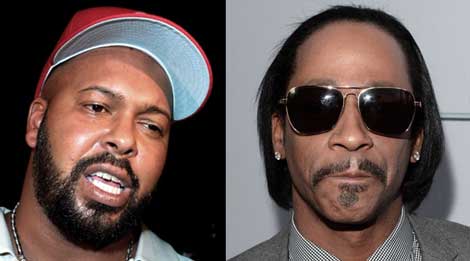 Suge Knight and comedian Katt Williams were arrested and charged with robbery, after a celebrity photographer reported the men stole her camera last month.
Prosecutors say Williams and Knight, who founded Death Row Records, were arrested Wednesday. Knight has a prior conviction for assault with a deadly weapon and could face up to 30 years in prison if convicted.
The men are accused of taking a paparazzo's camera in Beverly Hills, California, on Sept. 5. The incident remains under investigation by Beverly Hills police.
Williams, who was arrested at a Los Angeles-area courthouse when he appeared for an arraignment in a separate assault case, faces up to seven years in prison if convicted.
Knight, 49, was arrested in Las Vegas. Police said he was taken into custody without incident.