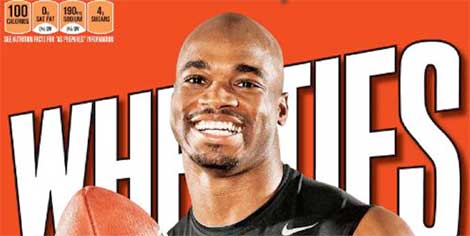 NFL on the Defense!
A warrant was issued Friday for the arrest of Minnesota Vikings running back Adrian Peterson after a grand jury indicted him for reckless or negligent injury to a child.
Peterson will not play in Sunday's game against the New England Patriots. On Friday afternoon, the Vikings said Peterson had been deactivated.
Sports Radio 610 in Houston obtained a draft of the police report which says Peterson admitted that he did, in his words, "whoop" one of his children last May while the boy was visiting him in Houston. The punishment happened after Peterson's son pushed another one of Peterson's children off of a motorbike video game.
When the 4-year-old boy returned to Minnesota, his mother took him to a doctor. The police report said the boy told the doctor Peterson had hit him with a branch from a tree.
Here's what Adrian Peterson told investigators:
"To be honest with you, I feel very confident with my actions because I know my intent," and when asked if he would reconsider using switches in the future, said he would never "eliminate whooping my kids … because I know how being spanked has helped me in my life."