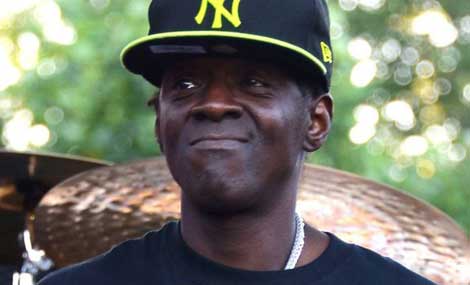 A suspended driver's license didn't stop Flav from getting behind the wheel to say his last goodbyes to his late mother. Dude's decision to drive could be understandable — but when Flav allegedly added speeding and marijuana to the mix, he crossed the cops.
"He was allegedly driving 79 mph in a 55 mph zone, Thursday morning."
That's when Anna Drayton's Long Island funeral was held. Flav was arrested on his way there. The good news? Cops say they 'released him on an appearance ticket so he could attend the funeral.'
Here's what's being reported:
"Police say the Long Island native had a small amount of marijuana, and had 16 suspensions on his license."
Our deepest condolences go out to Flav — who we hope finds the strength to deal, during this tough time. May Anna Drayton Rest In Peace.