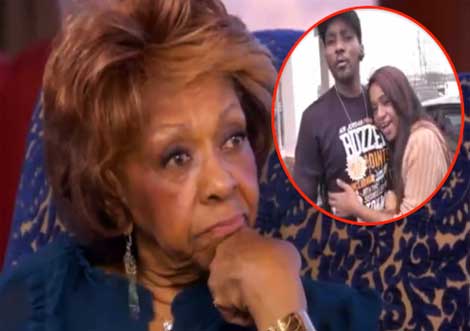 Gettin' At Grandma For Penning 'Remembering Whitney'…
Is anyone really surprised by recent reports revealing Nick Gordon lied about getting Grandma's blessing to wed Bobbi Kris? Given the pair's defiant, drug-fulled antics, we're not! And Cissy Houston's probably not either! Don't believe me.. Just ask Pat!
But did Nick and Krissy really get hitched? Sure, they're both sporting rings. But even after being asked they where they tied the knot, not only did Nick say he's not telling … he didn't even get Krissy the chance to speak. Um … not to mention … the pair were Faded, Faded, Faded!
Check out the footage, reportedly shot over the weekend:
http://youtu.be/dNNkPYO25bk