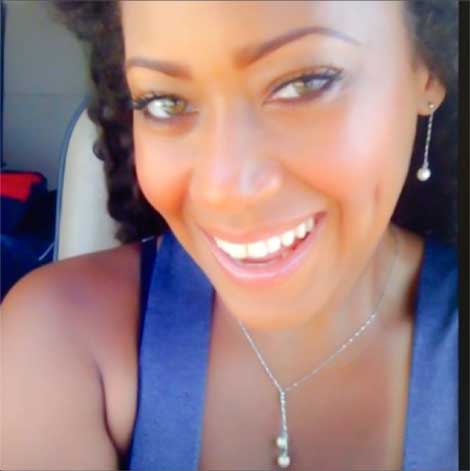 "I'm from Myrtle Beach and the police always arrest people for dumb sh*t. They need to worry about these killings and rapists that's running around here."
It's been more than 14-years since Farrah Franklin spent five-months as a member of Destiny's Child — yet word of the 33-year-old bombshell's reported citation/booking is spreading like wildfire. Not too sure why. I mean, besides the reported time and place of Franklin's alleged 'disorderly conduct'… there's not really much to report. Just consider the fact that one three-letter totin', over-hyped celebrity tabloid states: "our sources tell us alcohol was definitely involved." REALLY?
From what we've learned, Farrah Franklin is currently writing a book — a project she apparently launched just two-months ago. I don't know about you, but I'd say that's the REAL story! Anyway, sources say… Farrah spent about eight-hours at a Myrtle Beach, SC cop shop before posting a whopping $280 bond. That's just $30-dollars more than a Los Angeles J-walking ticket.
Here is what's out there:
"Farrah Franklin was arrested near Myrtle Beach, S.C., early Sunday morning for disorderly conduct. The website for the Horry County Detention Center in nearby Conway shows that Franklin, 33, of Sherman Oaks, Calif., was booked at 4:55 a.m."
Here's some background:
"Franklin joined Destiny's Child in February 2000 but left in July of that year. According to MTV News, Franklin was kicked out for missing promotional appearances and shows. (She says she left because of "negative vibes" and a lack of input on decisions.)

At the time, Beyonce said: "Destiny's Child is going to be fine. We've done three or four shows already without Farrah and they've been phenomenal."
Additional background:
"Three years ago, she was reportedly cuffed for disorderly conduct in Culver City, California. At the time of her arrest, Franklin claimed she had been roughed up and racially profiled by officers, telling media that police had merely detained her."