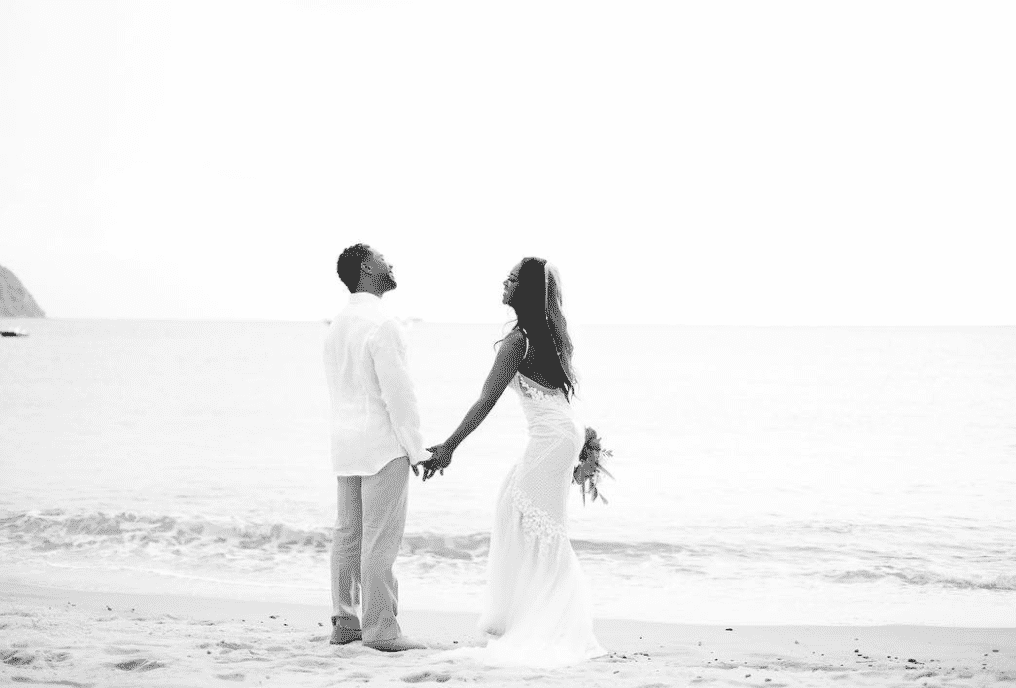 On Saturday, Real Housewives of Atlanta star, Kenya Moore, hosted a pop-up shop to promote her hair care line at the Perimeter Mall in Atlanta, Georgia. The beauty queen used the opportunity to show off her bridal bling in an Instagram live video.
Check the video below:
The 46-year-old reality star flashed the huge sparkler to fans — just a week after being married on the Caribbean island of St. Lucia, in an intimate beach ceremony.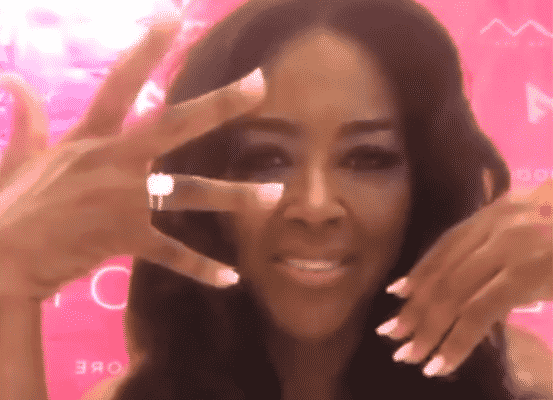 Kenya has been intent on keeping her mystery man hush-hush, but did leak some fresh info about husband, Marc Daly, in a Sunday Instagram post. Kenya spilled that her groom is a father — and a "great dad." Kenya's IG post was captioned, "To my husband, Happy
Father's Day to you and all the great Dads."
Kenya also offered a not so subtle reference to the timeline of the surprise  romance, undoubtedly triggering a fresh round of fan chatter.  The RHOA star claims to have met her husband a year ago (June 2016), but didn't speak again until December. By Kenya's timeline, the couple dated five or six months, before taking the legal plunge, in June 2017.
Kenya wrote, "We met a year ago but didn't speak again until December. Since we reconnected you have been my everything, my one and only, my heart…I love you."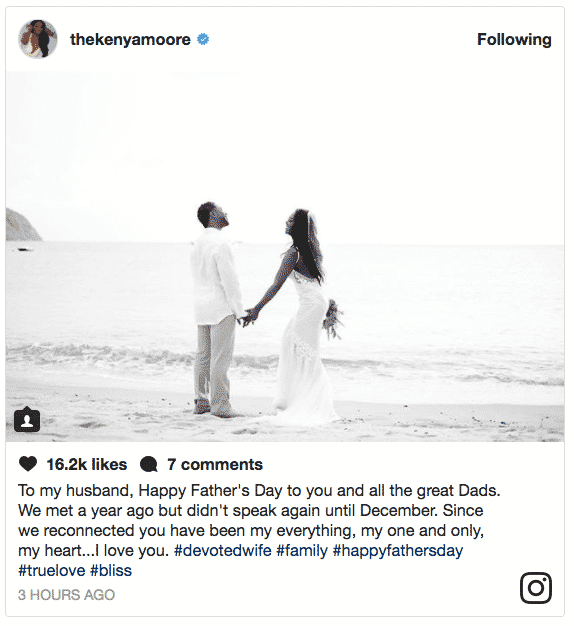 The timing of Kenya's post comes one day after her ex boyfriend, Matt Jordan, accused her of cheating on him with her new husband. As previously reported, Matt blasted Kenya after she announced her undercover "I do" to Daly. Matt posted an emotional rant on IG, alleging  that he was in a relationship with Kenya, while she was canoodling with a new lover.
"Realizing it's to someone she was seeing during your relationship….this is definitely the season of losses for ya boy," Matt wrote, pouring his heart out.