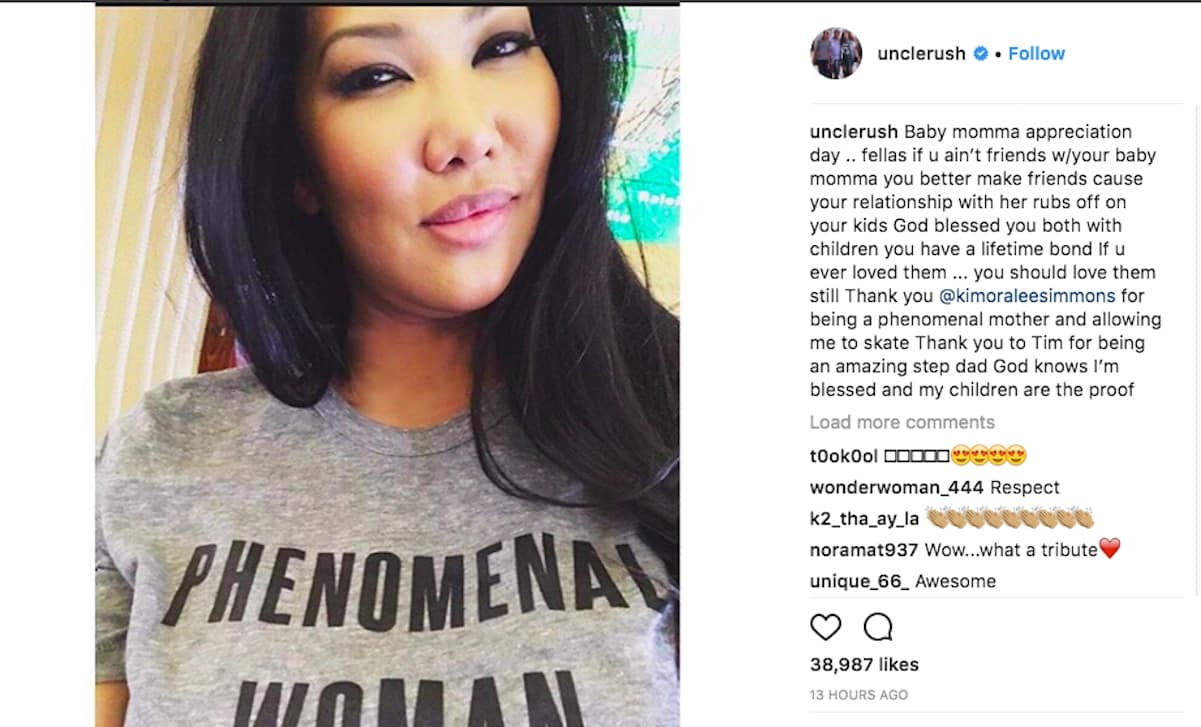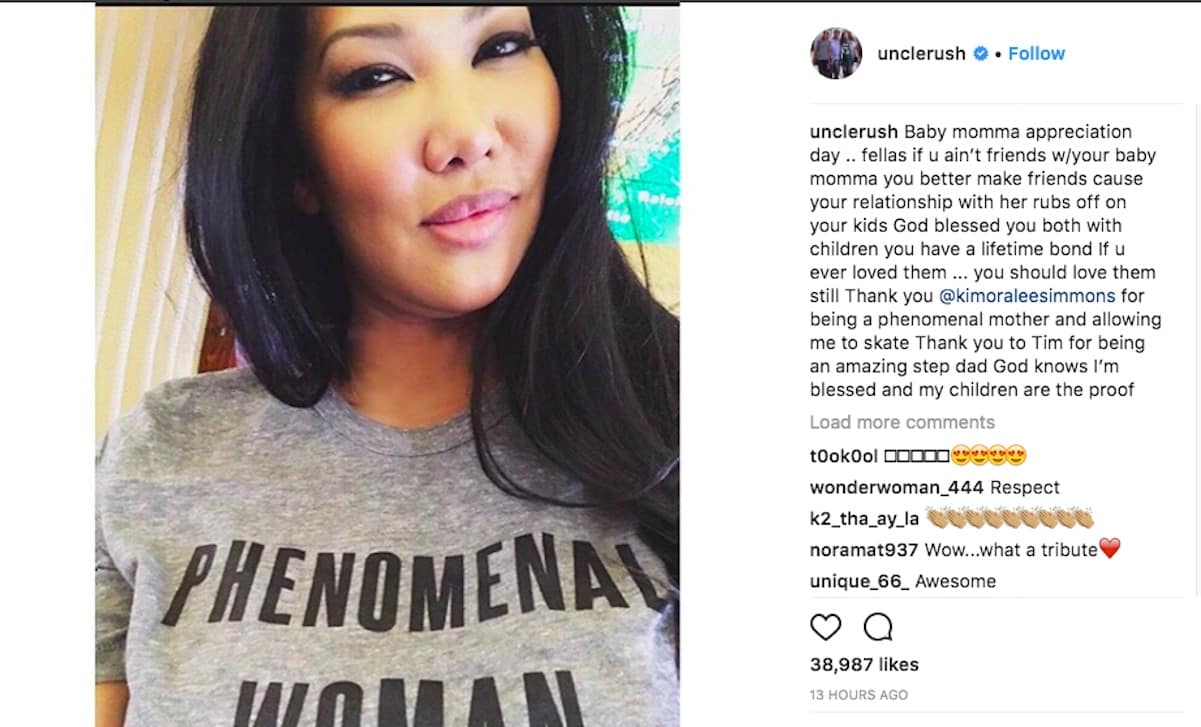 When he's not dodging sexual harassment allegations, Russell Simmons is showing some love to his "baby mama," his ex-wife, Kimora Lee Simmons.
In an Instagram post, he proclaimed today "Baby momma appreciation day" and thanked her for being a "a phenomenal mother." He also gave a shout out to her new husband, Tim Leissner.
It's nice to see exes showing love instead of beefing, right?