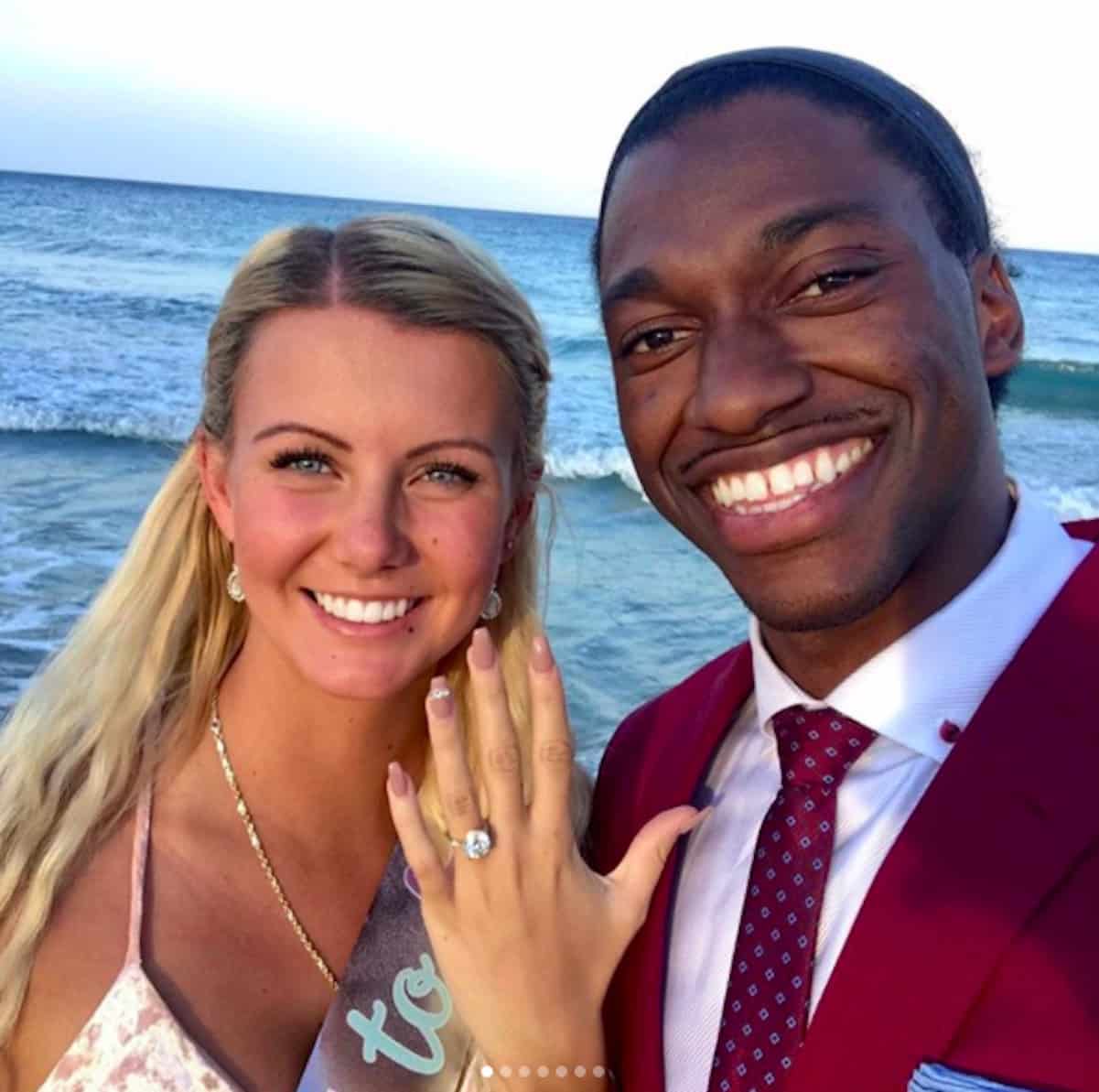 Robert Griffin III's divorce to his first wife, Rebecca, was recently finalized…and he's already engaged and expecting a baby with his side piece!
In case you forgot, RGIII's ex-wife discovered her was having an affair with track star Grete Sadeiko back in April 2016. The unemployed NFL player immediately moved in with Grete and got her name tatted on him.
Grete announced on her IG that she's 8 months pregnant, so she didn't waste any time securing whatever bit of money RGIII has left!
Click the arrows on the IG post to see photos from the proposal and pics of Grete's baby bump.
Congrats?