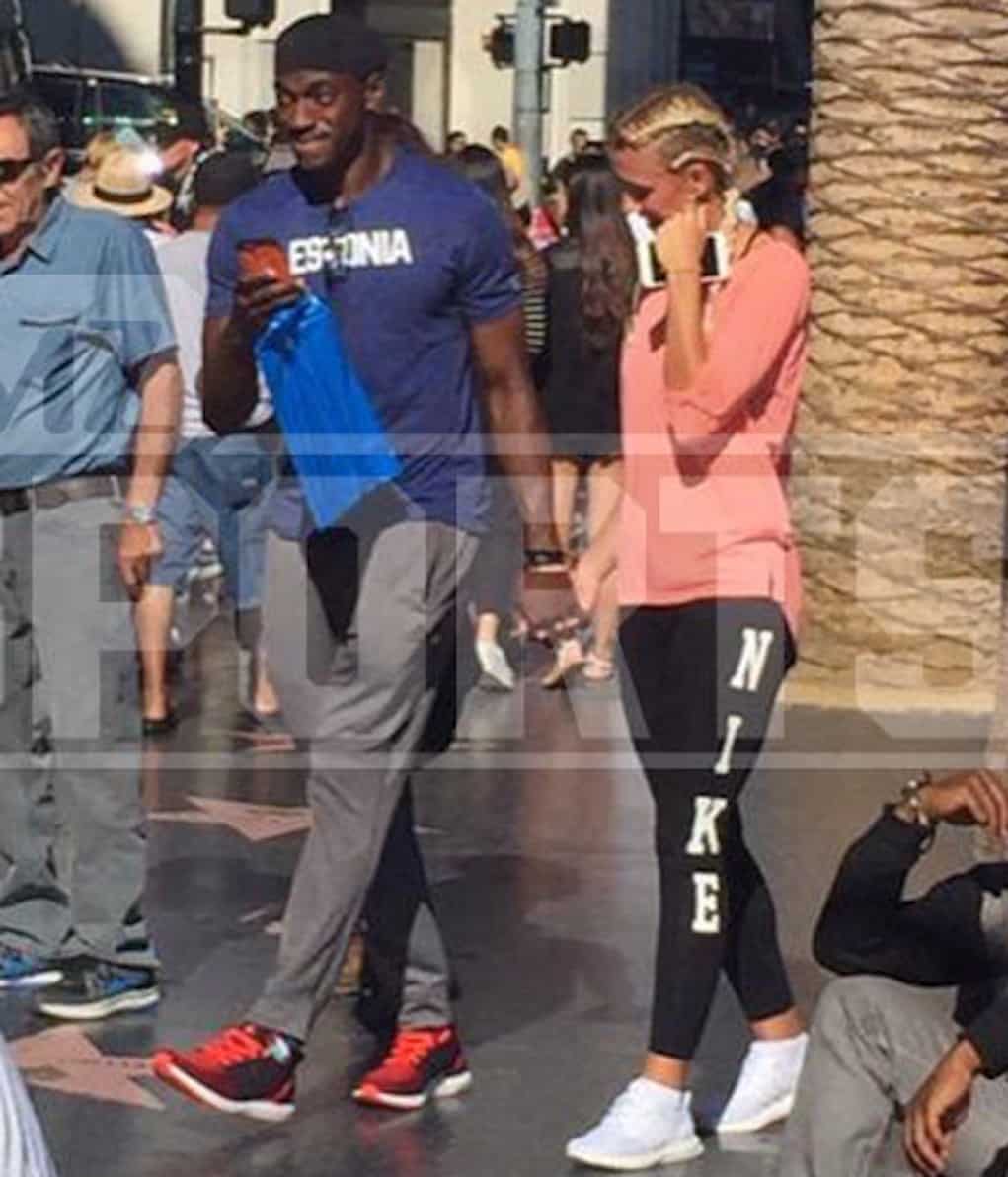 I think we all already knew Robert Griffin III was going to step out with a new Becky after separating from his old Becky….but I didn't think it would happen this soon!
Just yesterday, it was announced that RG3's three year marriage to his college sweetheart, Rebecca Liddicoat, was over and done.
The two just celebrated the birth of their daughter Reese last year, but whatever problems they were having caused them to separate from each other a few months ago.
RG3 was apparently all hurt and shook up over his marriage coming to an end…but he must not be that sad, because he's already balls deep in a new relationship with 23-year-old Estonian-born track and field FSU athlete, Grete Sadeiko!
The two were spotted over the past couple weeks holding hands at the Hollywood Walk of Fame. Grete, whose Twitter is now on private, allegedly made some tweets referencing the Browns quarterback as her "baby," and saying she couldn't wait for him to come home.
Wait, he's shacking up with Becky already??!! Oh my….
Oh, and to make things even better, RG3 already has Grete's name tattooed on his arm.
Smh so damn MESSY!