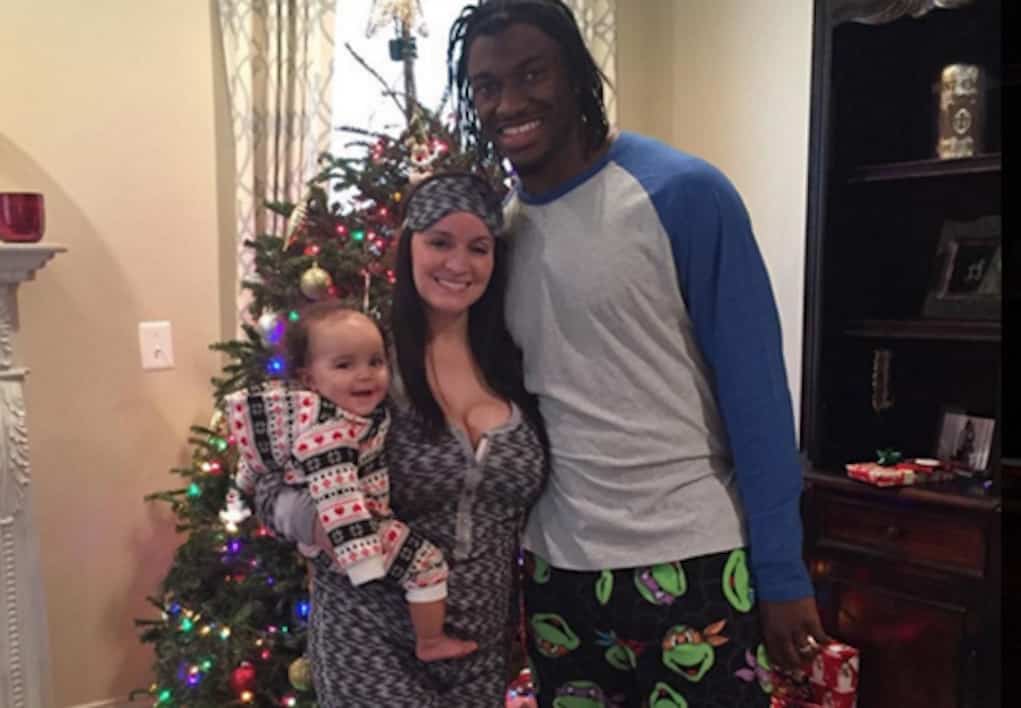 Everyone who thought Robert Griffin's wife, Rebecca Liddicoat, left him because his star was starting to fade was wrong! Come to find out, RG3 was creeping on his wife during their marriage, and the affair started on Instagram.
RG3 began communicating with FSU track star Grete Sadeiko back in January…just 7 months after Rebecca gave birth to their daughter Reese.
His wife found out about the affair in April, but she was willing to work things out with the Browns quarterback, so she was shocked to hear he was planning on filing for divorce.
RG3 was spotted out with his new boo, Grete, and already has a tattoo of her name on his arm.
We already know how this is all gonna end, so I'm gonna sit back and wait for Karma to bite RG3 in the azz!